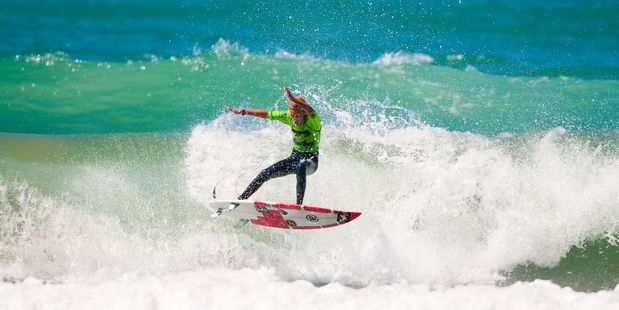 A free surf lesson offered as part of a Tauranga Art Gallery installation has been so popular, a second lesson is now up for grabs.
The art gallery is offering the free surf lesson on February 22 to novices as part of a performance art project.
Surface Movements Mount Maunganui offers the opportunity for novices to learn to surf with the experts, Hibiscus Surf School, in association with the gallery and artist Alex Monteith.
The surf lesson will begin from 11am and take about two hours, with Alex Monteith filming in order to make a new artwork. This will then become part of Big Wave Aotearoa, currently running at the gallery.
All novices aged eight or over are welcome although those aged eight to 10 will need to be strong swimmers. All under 16-year-olds will need to be accompanied by an adult.
Wetsuits and boards provided, or people can bring your own.
An information form with further details must be read and signed before taking part. People can get a copy at the gallery or online at www.artgallery.org.nz.
Bookings are limited and open now.
People can call the gallery on 07 578 7933