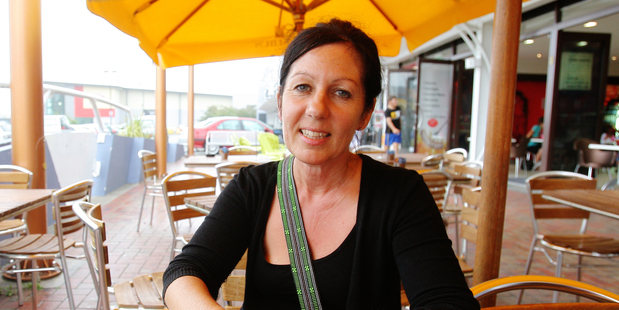 ONE woman from the Bay has only been home from the disaster-stricken Philippines one week but is already planning her next trip back and fundraising for victims from Typhoon Haiyan.
Coming back from a trip of a lifetime, Julie McGowan, spent six weeks in the Philippines where she helped care for children in a local orphanage and did aid work for victims of the deadly tropical cyclone.
The Tauranga artist said she left her job late last year and met a woman who was setting up an orphanage in China on the same day she lost her job.
"So I said I would come and help her.
"I had a quiz night and raised all the money I needed plus one extra dollar to go to China.
"We worked for six months together getting everything organised but then she rang me last November and said the trip was cancelled.
"I didn't want to let people down, and I heard about Ruel Foundation through a friend of my mum, so I just emailed them and asked if they needed any work done in the Philippines.
"They emailed back and said 'yes, can you come and help us over Christmas', and so that is what I used the ticket for."
The Ruel Foundation is a faith-based, humanitarian organisation that provides free medical aid to children with physical deformities such as cleft lip and palate in developing nations.
Mrs McGowan left on December 16 and was away for six weeks.
"It was quite a journey getting there but the trip was just amazing."
It was hard work, admitted the mother of three, but she would do it all again, she said.
She would help care and feed children or paint murals on walls in the orphanage.
After being in the Philippines for five weeks, she went to Tacloban, where Typhoon Haiyan hit hardest, to help Kids International Ministry with its work there.
"It was like going back 60 years. It looked like a war zone. What we saw on the TV was nothing compared with what is still over there. You could see the trauma still on the faces of people who were still in shock."
We stayed in a house with 17 other people and had to sleep in pup tents because of all the mosquitoes, she said.
"We helped with a feeding programme, we collected food from a church and drove around the many districts and helped feed people.
"Many of the families had lost everything and had made a shelter of whatever they could find, so we helped in interviewing families who needed new homes.
"I was taught how to treat wounds, so we scouted the villages for children and adults to be treated.
"We found a piece of tin on the ground and lay out our gear.
"The destruction was daunting and in my five days I never saw any power lines being repaired or other feeding programmes, although Tacloban is huge."
The most memorable experience she had there was visiting a local hospital that did not have enough medicine or equipment to help the patients.
"We tried to get blood for a 7-year-old boy. He was dying in front of us and his father was told he had to pay for blood to save him.
"We gave somebody 80 pesos to donate their blood. Fifty pesos is $1.40.
"Since I have been home, I have raised enough money to build families two new houses."
"For $700 a house can be built for a family."
Mrs McGowan will be in the Mid City Mall on February 22 from 10am if anyone wanted to make a donation and see pictures of her trip or meet her.
She can also be contacted on juliesart@xtra.co.nz