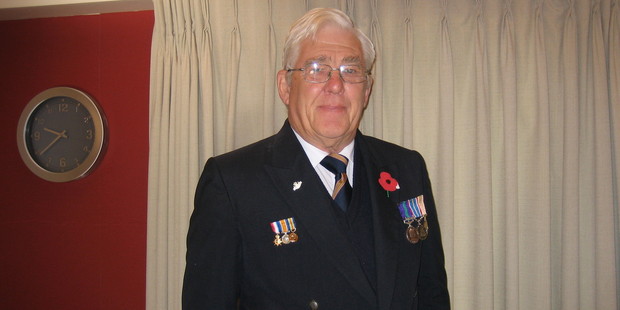 A Katikati man tragically killed in a car accident just metres from his home has been described as a "huge character" who made friends everywhere and anywhere and was always first to put his hand up to help out his community.
Gordon Walker died at the scene of a car crash near Kauri Point Road on State Highway 2 at 6.14pm on Friday.
Police are still investigating the cause of the crash and are calling for witnesses to come forward to help them.
The 77-year-old was known as "Yorkie" to his mates, who often joked he needed a translator because of his thick Yorkshire accent. He was in the Royal Air Force for two years, serving in the Suez Canal crisis and worked at British Rail before moving to New Zealand in 1957, where he worked for New Zealand Rail for 40 years.
A father of two, stepfather of three and step grandfather of seven, Mr Walker's love of trains and the railway could be seen in a "man cave" on his property, which housed his collection of model locomotives and James Bond cars.
He was an active member of both the Auckland and Tauranga Model Railway Clubs.
He also joined The Rotary Club of Katikati after moving to the Bay in 2002, where he was well known as being a keen volunteer, according to current president James Denyer.
"If you ever wanted a volunteer for anything, from street collections to a fundraiser then you could always rely on Gordon to put his hand up to help out," Mr Denyer said. "He was a president at the club for many years and he had a real sense of community. His death will leave a huge gap at the club and in the community."
Mr Walker was "huge in many ways", according to good friend and former neighbour Tom Impey, who said he was "irreplaceable".
"He was a Paul Harris Fellow and longtime Rotarian ... a truly kind and wonderful man with a forceful personality and a genuinely good bloke, who was widely admired by all his fellows for well over a decade in the Rotary Club of Katikati," he said.
"Well respected as always the first volunteer for any club activity, he delivered his distinctive brand of good natured mischievous humour; most times with an unconcealed Yorkshire accent, which betrayed the country of his birth."
Tauranga Model Railway Club president Ivan Hunt said Mr Walker was always prepared to share his expertise with other members.
"He was straight up. He called a spade a spade but he would do anything for you if he thought he could help. He was a really neat guy and this is a real shame.
"We used to call him Yorkie. He will be badly missed."
Mr Walker's family were too upset to speak yesterday, but sent an email describing him as "cheeky, a huge character with a big booming Yorkshire accent" (he joked he was multilingual) and a man who "made friends anywhere and everywhere".