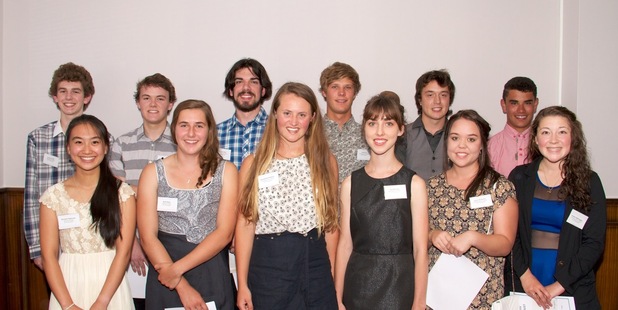 Twelve Western Bay of Plenty students have received bumper financial boosts to their tertiary studies thanks to the Bay of Plenty Education Trust.
The 12 students will receive $69,000, $5750 each from the trust's annually awarded scholarship, paid in instalments over the course of the students' studies.
Six Eastern Bay of Plenty students will also receive the scholarship, translating to a of more than $100,000.
The scholarships - which were awarded at Tauranga and Whakatane ceremonies last week - are for exemplary students planning to pursue tertiary education in the general fields of science and technology.
This year's Western Bay of Plenty recipients are: Michelle Pitpitunge, Aquinas College; Tamrah Hare, Bethlehem College; Nicki Shaw, Katikati College; Haylem Rayner and Laura Anderson, Mt Maunganui College; Issac Severinsen and Lucas de Rijk, Otumoetai College; Andre Lee and Sioeli Kavenga, Tauranga Boys' College; Samantha Fredheim and Kimiko Withrington, Tauranga Girls' College, and Leigh Collins from Te Puke High School.
The scholarships are awarded to students from each secondary school in the Coastal Bay of Plenty stretching from Katikati down to Opotiki and Kawerau, with two available each year to the bigger colleges.
The scholarships are made on the recommendation of school principals and/or Year 13 Deans.