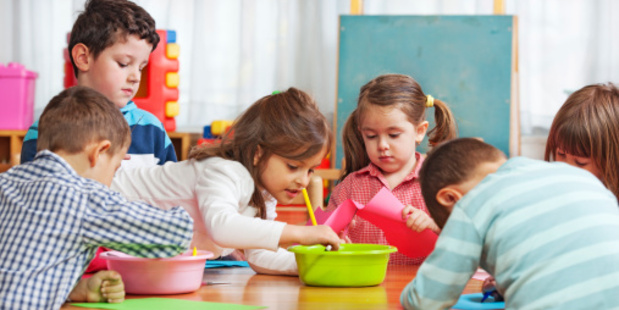 Addressing poverty, expanding early childhood education services and lifting student achievement are central issues to each major political party's education policy.
National, Labour and Green Party have each recently released their new education policies and each party has a different focus.
For National, lifting student achievement is the aim of the game, and the party has created new principal and teacher positions to give proven educators leadership roles in their community.
The Greens seek to establish community hubs within low-decile schools to address child poverty and care for social needs of the community in one place.
Labour's educational focus is on the early childhood sector and promises to raise the free hours as well as restoring funding cuts, although party spokesman for education Chris Hipkins said a full education policy was yet to be released.
The Bay of Plenty Times asked Tauranga education leaders to assess the pros and cons of each party policy.
Western Bay of Plenty Principals' Association president Robert Hyndman said it would be nice if schools could have everything being offered by all of the parties.
He said each party was addressing a need in its own way.
"Obviously National is looking at leadership and working from the top down, Labour is looking at early childhood and the Greens care about poverty.
"Poverty is definitely an inhibitor to student achievement so I agree with the Greens in terms of that, whether the policy will achieve that I'll leave for someone else to decide."
Mr Hyndman said Labour's drive for early childhood education was positive as the better prepared students were when they started school, the better outcomes there would be.
He also agreed with National that the more upskilled teachers and principals were, the better off the sector would be.
Mr Hyndman said he would have liked more ability for principals to target a school's operations grant funding towards underachieving pupils.
NZEI Te Riu Roa immediate past president Ian Leckie said the biggest thing to affect educational achievement was the growing inequality between the haves and have nots.
"Research tells us if you want to affect achievement, 20 per cent of that comes from school factors and 10 per cent is in-class factors. Sixty per cent of achievement can be related to out-of-school factors." Mr Leckie said Labour and the Greens had more of a community support focus to their policies, while National looked at "name and shame" policies such as national standards to raise student achievement.
Otumoetai College principal Dave Randell said he saw merit in the establishment of new principal and teaching positions.
He approved of changes to early childhood education put forward by Labour but the Green's policy was more about welfare and not what was happening in classrooms.