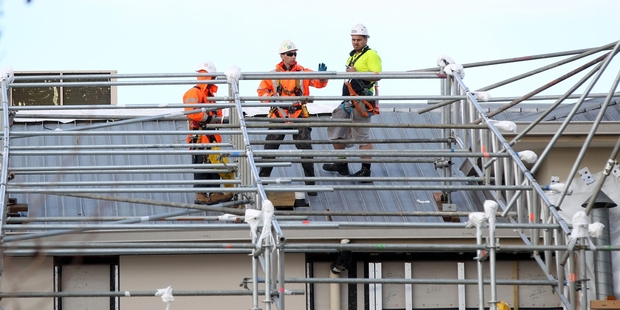 A huge blowout in leaky home payouts is expected to drain $4.2 million from Tauranga City Council coffers this year.
The impending increase could also see ratepayers fund an additional $500,000 a year in leaky building repairs until all the claims had been settled.
Council financial controller Paul Davidson anticipated the bulk of the claims would be settled by June 30 next year - emptying the $4.2 million that had built up in the council's risk management reserve. The reserve had been funded by ratepayers and council surpluses.
In contrast, the council had so far paid out only $315,000 to leaky homes claimants.
Mr Davidson's report to tomorrow's key budget-setting meeting said the council's liability had increased because of last year's landmark Supreme Court decision dealing with Auckland's Spencer on Byron hotel development.
Prior to the decision, the council's "duty of care" was restricted to residential buildings but now the number of multi-unit building claims had widened to include commercial buildings, he said.
Fifty-eight claims representing 247 leaking Tauranga properties had been lodged with the Government's Weathertight Homes Resolution Service. The majority were multi-unit claims in which one claim represented multiple properties.
However only a small proportion of these claimants were eligible for a rates contribution. The city's liability was limited to house builders who used council building certifiers, whereas most builders used private certifiers during the period when building codes changed and leaking problems emerged.
"The council currently has provision for leaky home liabilities of $5.2 million," Mr Davidson said.
He said the $5.2 million covered the potential liability under the Weathertight Homes Service and the Government's Financial Assistance Package.
The assistance package was an alternative for homeowners who did not want to pursue their case through the courts. The council funded 25 per cent of the cost of repairs if it had signed off the building work and the Government funded 25 per cent - leaving the owner meeting the rest from their own pocket.
Tomorrow's meeting will be asked to debt-fund future leaky home settlements once the $4.2 million had been spent. The debt would be repaid at the rate of $500,000 a year - about a half a per cent rate increase - until all the claims were settled and debt repaid.
Mr Davidson said the council's exposure to risk would reduce significantly after March 2015, 10 years after the changes to the Building Act came into force to correct the building practices which led to a reduction in weather tightness.
Details of the leaky building claims against the council, including how many and how much, are being kept secret in a confidential report to the meeting. Prior to the Supreme Court decision, the council had been liable for about 20 per cent of claims filed with the Weathertight Homes Resolution Service.