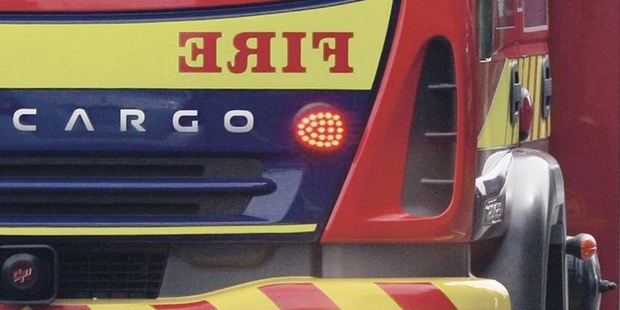 A day of home repairs almost turned to disaster for a Bethlehem man.
Firefighters were called to a house on Cherry Way, Bethlehem, about 12.40pm today after smoke was seen coming from the house.
Tauranga fire service senior station officer Phil Price said the owner was doing some maintenance to the outside of the house using a heat gun when a small fire started.
"Through the cracks it set fire to the timber inside the wall. There was a small fire in the roof space inside the house," he said.
The building paper caught fire but the owners managed to put it out before fire fighters arrived, Mr Price said.
Fire fighters had to cut a small hole in the roof to check the fire was fully extinguished.

EARLIER: Firefighters are responding to calls of a house fire on Cherry Way in Bethlehem.
More information to come.