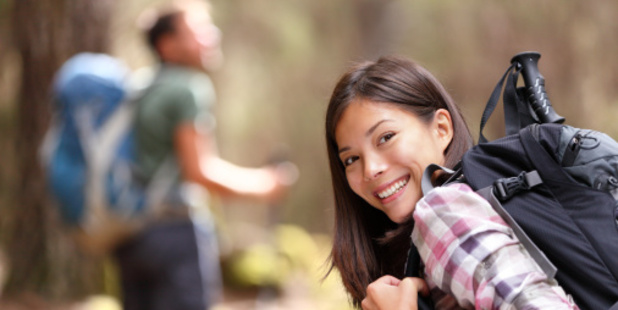 We live in a stunning part of the world.
At this time of year the Western Bay is most proudly on show.
There are many things to be proud of.
The coastline, the harbour and surrounds can be awe-inspiring on a fine day.
It's a shame then, that the criminal acts of a few misguided individuals can warp a visitor's view of the Bay.
This week a Tauranga man was jailed for robbing two French tourists.
Incidents such as this quite rightly make headlines. It's important for all visitors to be aware that crime and senseless violence are as much of a risk here as anywhere in the world. But such crimes do nothing for our region or its reputation.
Che Teraumate Bridger, 25, who was found guilty by a jury, was jailed for four years and nine months for the attack in which he, and his cousin Bo-Tamati Rawiri, 26, bashed and robbed two 21-year-old Frenchmen hitchhiking from Tauranga to Rotorua on July 7, 2012.
Rawiri was earlier jailed for two years for his part in the attack.
Bridger was also ordered to pay $1500 reparation on his release from prison.
It's likely that the tourists were left traumatised by the incident and the attack tainted their impression of this country. It is equally likely the attack would be the main topic of conversation about their trip to New Zealand when they returned to their home country.
In general, victims of random crime don't make for good tourism ambassadors.
Judge Peter Rollo said such incidents had "considerable detrimental impact" on New Zealand's reputation but noted that the actions of local police may have helped balance the victims' view of the Western Bay.
In their victim impact statements, the two Frenchmen praised the efforts made by police to catch the offenders and the way they looked after their welfare.
Attacks such as these undermine efforts to market this country as a tourist destination.
In a column last year, Sir Bob Jones noted that tourists spent nearly $2 billion each month, almost 10 per cent of our GDP.
Additionally, GST receipts exceed $1.3 billion, on top of which are conventional income-tax receipts from tourism businesses and employees.
He labelled the frequency of crime against tourists in this country "a scandalous national embarrassment". As a solution he suggested legislating that crimes against tourists automatically yield double the maximum sentences.
While this incident, as bad as it was, might not be on the same level of the extremely violent attacks Mr Jones referred to, it does cause damage.
Mr Jones is not alone in campaigning for stiffer penalties for people who commit crimes against tourists.
Former New Zealand Law Society president Jonathan Temm, of Rotorua, has in the past suggested a new charge be introduced that recognises the impact criminals have when they steal from or rip off visitors.
His suggestion was around thefts from cars, saying a new charge of "theft from a tourist" should carry a mandatory jail term.
The idea won favour from Rotorua's tourism industry as well as local politicians but nothing eventuated.
Such proposals raise questions: would it dissuade criminals from attacking tourists? Should we differentiate between crimes on New Zealand citizens and visitors? What types of crimes should be covered by such a charge?
All this should be considered by the Government if we are serious about protecting a $2 billion a month industry.