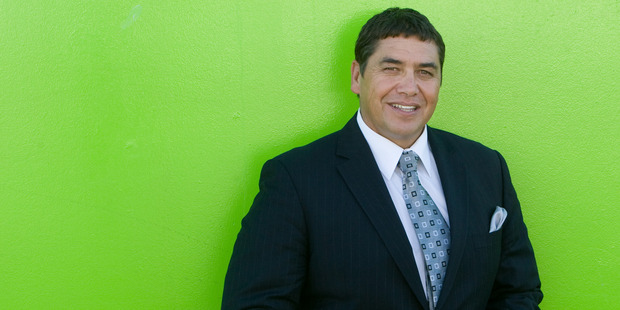 Former NZ First MP Brendan Horan says he has "nothing to fear" from a new police inquiries into the allegations he took money from his dying mother's bank accounts.
The statement comes after Mr Horan this week said an independent investigation involving forensic accountants had cleared him of any wrongdoing.
Yesterday, the Independent MP confirmed a complaint to the Serious Fraud Office by his former boss, NZ First leader Winston Peters, had been forwarded to police for consideration.
In his November 14 letter to the SFO, Mr Peters said he believed there had been a "very serious case of potential fraud involving a sitting Member of Parliament", involving about $85,000.
He urged the SFO to investigate because it was a "serious matter of legitimate public interest".
In December the SFO wrote back saying it was referring the case to police because the amount involved was less than $2m and there was nothing to suggest it was a complex fraud claim.
Both are criteria for the SFO to launch an investigation.
Mr Peters' complaint has now been passed on to Tauranga police to assess whether there was a need for an investigation.
Mr Horan said he welcomed a police investigation.
"I have nothing to fear from one. I loved my mother and looked after my mother," he said. Mr Horan dismissed Mr Peters' SFO complaint as just "more rubbish ... from Winston".
"This is a last-ditch effort by him to try and restore some creditability after I was cleared of any wrongdoing following an investigation into my late mother's affairs.
"The Serious Fraud Office were not interested but the police have a duty to investigate any complaint. I fully support the police in launching an investigation. If they contact me, I will help them in any way I can."
Mr Horan's late mother Olwen Horan, 87, signed a codicil to her will less than two months before she died in 2012 authorising the executor of her will John Buckthought, who is also her nephew, to recover some monies received by her son and daughter.
In the codicil, Mrs Horan stated she wanted any monies loaned to them or taken by "misadventure" to be recovered.
Tauranga police and Mr Peters could not be contacted for comment.
Mr Buckthought did not want to comment yesterday but in his final determination about Mr Horan's mother's estate he said: "I can find no evidence which enables me to found a claim against Brendan".