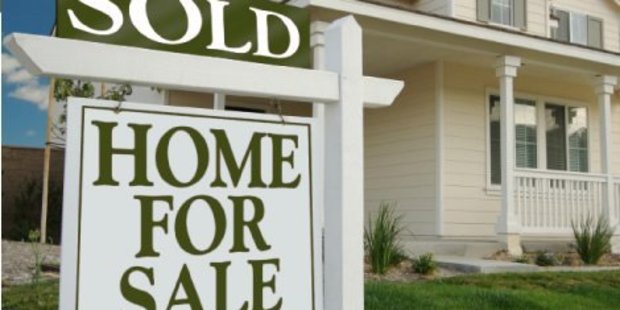 Tauranga property values rose by 4 per cent last year, but new figures reveal Western Bay is lagging behind.
Tauranga property prices increased to an average of $442,061 in the year to December while Western Bay saw a 1.6 per cent drop to $393,152, according to state valuer Quotable Value.
Across the region, values remain well down on the 2007 market peak, the figures show.
In contrast, New Zealand property values rose at a 10 per cent annual pace to hit an average current value of $466,022.
Tauranga Harcourts franchise owner Max Martin felt the increase in average house value was due to first-home buyers being forced out of the market by the Reserve Bank's limits on loan-to-value ratio lending.
"There's a lot less first-home buyers, the average prices are taken on a median scale so if you take out the lower end of the scale then the average price will rise."
Mount Maunganui and Papamoa Ray White franchise owner Greg Purcell said the upward trend had been happening for some time.
"There's much more positivity just in general. There hasn't been, to this point, an oversupply in Papamoa/Mount Maunganui listings, like anything it's supply and demand and always will be."
Mr Purcell said it took sustained lack of supply to put pressure on prices and the region was starting to see the result of that.
Realty Services chief executive Ross Stanway said the increase was consistent with what Tauranga had been seeing for some time.
"That to me indicates a good, stable market. We've had that single figure growth month-on-month for some time now so that's sort of business as usual.
"It's all water under the bridge now but it does highlight the folly and unfairness of the Reserve Bank's restrictions on lending."
LJ Hooker Tauranga co-owner Stephen Pepper said sales volumes were down in December because it was "an odd month". "Sometimes people just want to have Christmas and this year was one of those [times]."
However, January had started with a lot of buyer inquiries, he said.
He believed a lack of listings was affecting the market.
"It's got to be at an all-time low for Tauranga." At one subdivision in Welcome Bay, listings had dropped from an average of 13 to two.
Many sellers were waiting for the market to improve until listing - "putting their lives on hold".
"It really is a sellers' market."
QV research director Jonno Ingerson predicted the Reserve Bank lending restrictions would negatively affect property turnover and values this year.
"Outside of Auckland and Canterbury there isn't the same imbalance between supply and demand. There generally aren't multiple purchasers vying for the same property, so the [Reserve Bank] speed limits are likely to significantly decrease demand and therefore prices."
An expected interest rates hike this year would increase the cost of servicing mortgages which would lead to people borrowing less and therefore offering less for properties, he said. However, surging consumer and business confidence, particularly in the main centres, could counter those influences.
Overall, nationwide values were likely to increase modestly this year, but mainly as a result of the surging Auckland market.