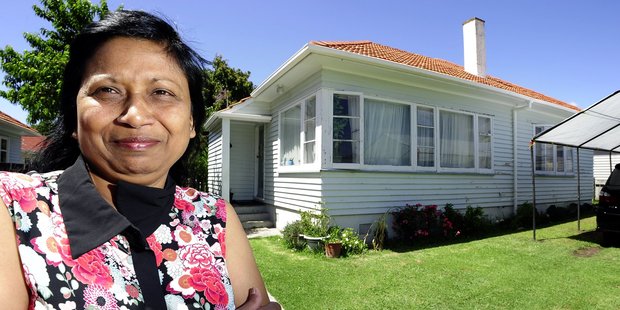 Saras Kumar is now a proud home owner after being given the opportunity to purchase the state house she has been living in for 21 years.
Mrs Kumar is one of a handful of people around the country who took up the opportunity last year to buy the state house she was living in.
She moved into her Gate Pa property in 1992 when she was a single mother struggling to get by.
Now, with the help of her sister and daughter, Mrs Kumar is officially a home owner. "It took a while to get the deposit but it all went through on November 19," she said.
Next on Mrs Kumar's agenda is saving money to paint her home and to eventually expand the kitchen and living areas.
Mrs Kumar said her youngest daughter had a learning disability so owning her own home meant she was able to secure her daughter's future so she could always have a place to live.
Mrs Kumar works fulltime at Tauranga Hospital, a job she has had for 12 years. She moved to Tauranga in 1987 and was put on a waiting list for a state home after a few years of renting in the area. "I was out of work at the time. In the late 1990s I did an admin job and had some training, then got my job at the hospital part time. I was on my own with my three children so it was pretty hard at the time. Luckily I had my mother to babysit."
One of Mrs Kumar's daughters was helping with mortgage payments and her sister, who lives in England, helped with money for the deposit. Through Housing New Zealand's tenant home ownership programme, tenants have the option to purchase their state house, if it is one that is available for sale.
In the year to June 30, 2013, Housing New Zealand sold 33 properties to tenants through this programme, with sales totalling more than $7 million to be re-invested.
Area manager Teresa Pou said she was delighted for Mrs Kumar.
"This is a real success story, and we're proud to have been part of it."