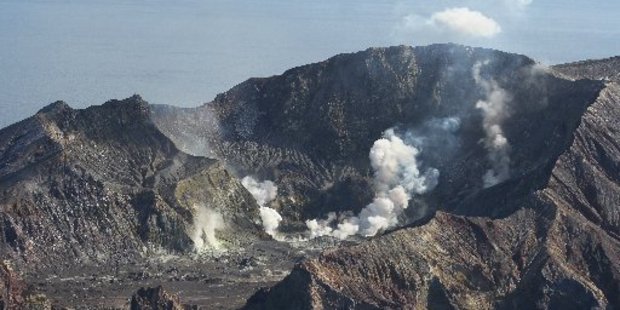 Scientists have established three web cams on White Island to help monitor the crater lake and other areas of activity.
No further eruptive activity has occurred at the island since the moderate eruption on the evening of October 11, 2013. Seismic activity has remained at a low level since that eruption. Gas flux has been variable and the crater lake has re-established itself.
Average daily sulphur dioxide gas flux has ranged from 300 to over 1000 tonnes per day. This is elevated compared to levels before 2012 when daily averages were generally less than 300 tonnes per day.
The lake is now re-established and has drowned the vents that were active earlier this year.
Despite the seismic activity being at a low level, White Island remains in a state of volcanic unrest. A range of eruptive activity can occur under these conditions and eruptions can start with little or no prior warning. Larger eruptions can eject mud and rocks and may impact the crater floor area. The Volcanic Alert Level remains at Level 1.
GNS Science is continuing to closely monitor the activity.