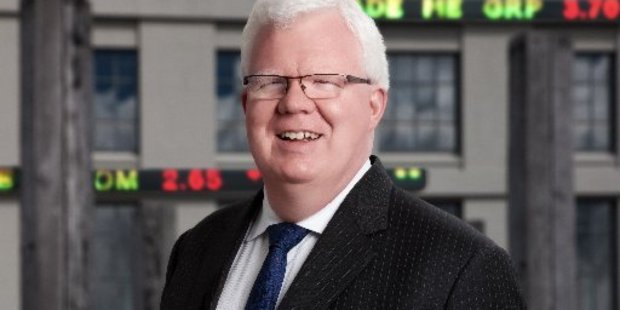 New Zealand's investment environment is evolving, with KiwiSaver reaching critical mass, and continuing low interest rates and a spate of high-tech, high growth offerings heightening the appeal of the New Zealand Stock Exchange (NZX).
To build on those structural changes, the NZX has begun rolling out its road show in the provincial centres in search of potential listing candidates which will give investors broader exposure to key sectors of the economy that are under-represented in the market.
"One of the biggest problems for domestic and offshore investors is that there isn't enough exposure to the New Zealand economy,'' said Tim Bennett, NZX chief executive.
Mr Bennett was speaking in an interview in Tauranga this week, where he led a team made up of the full NZX board plus key stock exchange officials, which met a range of local companies and investors.
"There aren't enough products on the shelf, so we need more companies to list,'' he said.
"And one of the sectors that is less represented is agriculture.''
Mr Bennett, appointed chief executive in May 2012, has extensive capital markets and commodity market development experience in Asia, the Middle East and North America.
Before joining NZX, he was a partner at Oliver Wyman in Singapore, and was previously a partner with the Boston Consulting Group in Asia and Australia.
Market participants have noted that the NZX has engaged much more actively with the investor and corporate community under Mr Bennett's watch.
"The fact that they are coming to the Bay and marketing themselves as open for listings is fantastic,'' said Neil Craig, head of Craigs Investment Partners, which hosted the NZX's Tauranga presentation.
"That is what is required to show that the NZX isn't faceless, but a genuine business that is good for capital raising and job creation. A vigorous stock exchange is fundamental to a strong open economy and Tim is marketing that story well.''
There are just four Bay of Plenty companies listed on the NZX _ Comvita, Trustpower, Port of Tauranga and Seeka Kiwifruit Industries _ and just two listings from Hamilton.
So far this year the NZX has taken its road show to Hamilton and Christchurch as well as Tauranga.
"A lot of New Zealand's economic economy and mid-sized businesses are located outside the main centres,'' said Mr Bennett. ``We want to spend time with companies that potentially could be listed, plus the advisers of those companies.''
Mr Bennett said he had met more than 50 companies during the past year and was absolutely sure there were good listing candidates in regions such as the Bay of Plenty.
But he noted that the current marketing drive was very much pre-sales, talking with companies that may take three to five years to ready themselves for listing.
"Agriculture covers a pretty broad spectrum but there are some reasonably large businesses that support agriculture,'' he said.
"There are also some pretty innovative businesses doing light manufacturing and services, many of which are export-focused.''
Mr Craig noted that a company needed to be of a reasonable scale to make it worthwhile listing, with as a guide revenues of $50 million annually and growing rapidly, or $100 million annually and growing more slowly.
"I don't see any local companies that are currently capable of listing locally, but I know of a number of smaller companies with the potential to list in three to four years,'' he said.
"And looking ahead and planning for that is a very good thing to do. Local businesses should think of listing as the ultimate outcome.''
Mr Bennett said many NZ business owners would not consider a listing for reasons including being fearful of disclosure of information to competitors, or being subject to outside directors.
"That sentiment is changing but it will take a lot of time,'' he said.
"In fact, exposure to the scrutiny of shareholders and independent directors is good for business.''
The NZX is looking for mid-sized companies that would be appropriate candidates for the main board, as well the innovative high-tech companies that New Zealand had proven good at developing. New Zealand has recently seen a number of high-tech companies, such as GeoOP, SLI Systems and Xero attracting investor interest.
The exchange recently announced that in the first half of next year it will start a second board, similar to Hong Kong's GEMs market, to provide smaller high-tech companies a listing avenue with different rules that will reduce the cost and complexity of listing and compliance.
"Historically, the NZX has been very much a yield market, delivering 4 to 5 per cent dividends,'' said Mr Bennett. ``Now what we are seeing is that the investor base is saying I want some of that yield, but I also want some growth, so show me some smaller higher growth companies.''