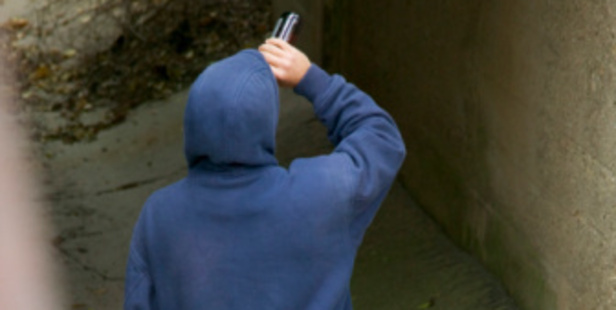 Alcohol is the biggest threat to the safety of teenage girls in Tauranga, with social media amplifying the problem, experts say.
A secondary school counsellor told the Bay of Plenty Times Weekend that some students were getting so drunk they were waking up to discover they had had sex with no memory of it, or deeply regretting their decision to have sex while their inhibitions were lowered by alcohol.
Parents attending teenage parenting courses increasingly say their children's use of social media is causing problems.
The Roast Busters scandal in Auckland has terrified parents, and with the level of unsupervised teenage drinking in Tauranga, it could happen here, teen experts say.
A counsellor at a secondary school in the Western Bay said the biggest problems stemmed from alcohol - including unwanted and unprotected sex, depression and suicidal thoughts.
The counsellor, who talked on the condition of anonymity, said students in every school had the same problems.
"It's not uncommon for girls to be so drunk that they discover they have been raped, they wake up and they have had sex and don't even know that they have," the counsellor said.
"Or their inhibitions are so low that they have sex and they really regret it. It gets them into other issues with their peers. They might have unprotected sex.
"When they are drinking, often alcohol really increases depression and suicidal [feelings]. Their defences are down, that's when they make really rash and impulsive decisions."
The counsellor said alcohol was being consumed by secondary students from Year 9 - and even before that at intermediate age.
Often the parents were aware and even supplying the alcohol.
"What I see is parents allowing underage drinking in their home," the counsellor said. "It's illegal. They shouldn't be doing it.
"Another issue is parents are trying to be friends with their kids, not putting in the boundaries and making the hard decisions."
Roast Busters "could happen anywhere" and parents were terrified of it, the counsellor said.
Alcohol was a major contributing factor and "the thing parents need to be worried about".
"They need to not allow them to go to parties if there's no parental input, because they have got to keep their daughters safe."
The counsellor routinely saw high school girls abused psychologically by controlling boyfriends and warned parents to keep a close eye on relationships.
Jackie Paine, who runs parenting courses for The Parenting Place in the Bay of Plenty, said that in the past five years she had seen a teenage drinking culture develop in Tauranga.
"It's 'what shall we do? We'll just drink'."
"That's become younger and younger. I've seen a lot of 16th birthday parties supply alcohol.
"As parents we need to step up and say it's not okay, the law says 18."
Alcohol, Mrs Paine says, is "where things go wrong".
"Eighty per cent of girls have sex for the first time with alcohol.
"Parents need more skills. We get people who are really desperate.
"Most of that is to do with technology and alcohol and disrespect."
Bullying and violence had always happened, but social media magnified it, Mrs Paine said.
"Fifty years ago, it would take a long time to come out. Now, as soon as anything goes wrong, you have instantly got a huge following because of social media and cellphones.
"I don't think teens are getting any worse. The biggest issue is not with teens getting worse but with parents being less involved because we are so busy."
Parents were struggling with the implications of the internet on their teenagers.
"The whole technology thing is quite scary for us; the way that connections can happen without us having any idea, and the way that girls see things and are told things without us having any idea."
Parents needed to introduce boundaries around social media and cellphones the same way they would with alcohol and drugs, Mrs Paine said.
Parents of teenage girls in Tauranga told the Bay of Plenty Times Weekend their biggest concerns for their daughters' safety ranged from their choice of friends and boys to drugs and alcohol.