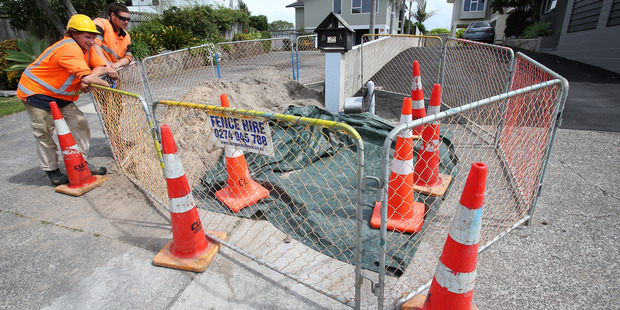 Human bones found on Oceanbeach Rd in October are yet to be excavated.
The bones, known as koiwi, were found by contractors laying ultra-fast broadband cable along the Mount Maunganui road on October 23.
An archaeologist visited the site that day to confirm the bones were koiwi and the Historic Places Trust advised the contractors about how the remains needed to be cared for.
The trust's lower North Island archaeologist, Rachel Darmody, confirmed the koiwi remained buried at the Oceanbeach Rd site.
She said that in the meantime the site had been stabilised and the contractors advised to apply for an archaeological authority.
Once that has been processed the site will be excavated and the necessary work undertaken.
A decision will be made later about the final resting place of the koiwi.
The discovery was the third recent case in which human remains had been discovered by contractors.
Human bones were found at Pilot Bay in July, temporarily halting work on the controversial boardwalk project.
In June, there was a similar find in Tauranga's Robbins Park, at the end of Monmouth St. Contractors were undertaking earthworks as part of an $11,000 project for Northpower to enhance the power supply into downtown Tauranga when they came across pieces of bone.