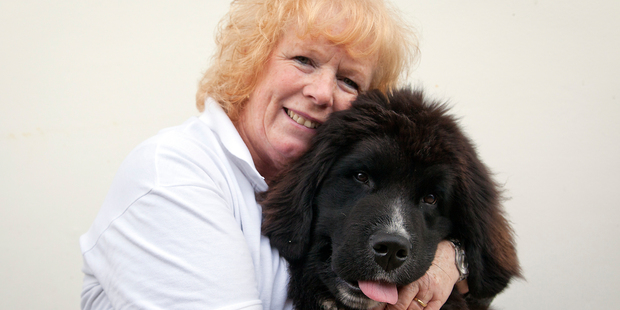 I never thought I would become a dog owner. Assigned to cover a story about dog trends in the Bay, I took the whole family along. One hour later, and $1000 lighter, we had a new family member.
I have made cuts to my pampering routine to accommodate his - he has a wash and blow every fortnight at Tauranga Vets. He commands the sofa, feasts on roast meat and veg for dinner, and sleeps on the kids' beds.
If my pampered puffball ever severs the tendons of the postie's ankle, would it be my fault?
Yes - according to Tauranga dog trainer Susie Jones. In Friday's story about a record number of dog attacks in the past year in Tauranga, Jones says dog attacks "are a reflection of the owners, not the dogs".
Allocating blame for dog attacks on owners is not new. "It's not the dog, it's the owner" is a common platitude.
While it makes sense that if a dog is treated poorly it may be prone to attack, there are breeds that have more propensity to bite. Of the 10,082 dogs registered with Tauranga City Council, 117 are classified as menacing and 25 as dangerous.
There may be more unregistered dogs.
Dog education - such as the sort offered by Jones or other "dog gurus" in the Bay - is of value but not the sole answer. Puppy classes are likely to be filled with pampered pooches like mine and not rabid mongrels.
Following a spate of attacks on children in 2012, then minister Nick Smith promised a review of dog control laws to see if more preventative measures could be taken. In August this year, we reported that the minister Chris Tremain said "legislation would not guarantee public safety" and he had no plans to reinstate the review.
Also in August, a 4-year-old boy from Welcome Bay was hospitalised after a dog attack.
His father Henry Pokai believes that owners of dangerous dogs should have to apply for a licence. This makes sense and could be extended to all dog owners, with a price and process that would deter uncommitted owners.
As council animal services team leader Brent Lincoln says, every attack is one too many. With Tauranga's dog population growing at a rate of five times greater than its human population, councils must act to prevent more locals becoming a dog's breakfast.