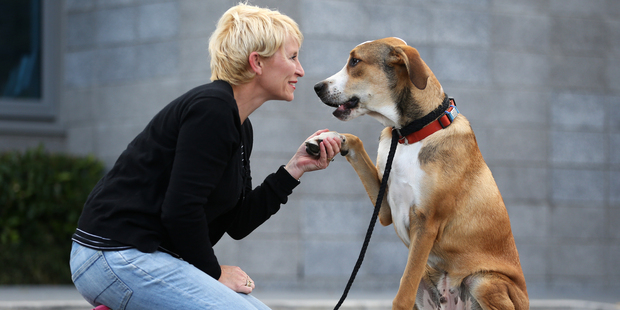 Twenty claims were made for fireworks injuries in the Western Bay last year, but the Fire Service says Guy Fawkes behaviour is improving.
Fireworks, which went on sale at the weekend, are a thrill for many families, but a potential headache for emergency services.
ACC recorded 20 firework-related injury claims for Western Bay last year, and 445 claims nationwide - of which about 285 were for burns.
About 213 claims were for injuries between November 2 and 5, when fireworks were on sale.
The total national cost to date of firework-related claims in 2012 was about $191,785.
Tauranga senior firefighter Rob Pinkerton said Guy Fawkes night calls had dropped off in the past few years.
"It's just a normal night for us basically. I know the numbers used to be really high but now we're lucky if we get two or three calls on the night.
"People seem to be behaving themselves - we still have the occasional people running round putting fireworks in rubbish bins and stuff like that.
"We've still got a lot of little [incidents] but when it comes to actual Guy Fawkes night people seem pretty well behaved in this day and age."
Firefighters had been called to about three playground fires in the past two years, after teenagers had lit fireworks while sitting on swings, causing the dry bark underneath to catch fire.
Last year a property fire started when fireworks were lit too close to a house, igniting building paper in the roof cavity.
Mr Pinkerton warned the public to watch out for strong winds that have recently been drying the ground out rapidly.
The New Zealand Fire Service is encouraging people to make the most of big, public Guy Fawkes firework displays.
Risk Management Assistant National Commander Rob Saunders said there had been a dramatic reduction in firework-related emergency calls since 2007, when a law change saw the minimum purchase age raised from 14 to 18 and sales restricted to the four days up to and including November 5.
Previously sales were permitted for 10 days.
"In recent years the only noticeable increase in fire-related calls has been on the nights that the event is widely celebrated - usually the two Saturdays closest to November 5," said Mr Saunders.
Tauranga Vets say each year staff at their three clinics on Cameron Rd, Te Puna and Katikati field calls from owners concerned about the effects of fireworks on their pets.
Tony Austwick, a veterinarian with 17 years' experience, says animals have sensitive hearing and can suffer as a result of fireworks being let off.
"There are some animals that are absolutely petrified because of the loud bang of fireworks. It sets them off in the same way that thunder can cause distress in animals during a bad storm.
"In extreme cases, dogs can rip doors apart and be quite destructive in their attempts to find somewhere they feel safe."
Welcome Bay animal lover Anthea Ogilvie has anti-anxiety medication for her pets if they need it. She plans to keep her two cats George and Rosie safe in her garage over the next few nights and will be keeping a close eye on her much-loved dogs too.
While she said Millie, her 2-year-old german shepherd, is accustomed to noise, having grown up with pots and pans banging in the kitchen, her younger dog, Harvey, would be experiencing fireworks for the first time.
"Millie is likely to want to watch the fireworks from her beanbag on the deck, but Guy Fawkes will be something different for Harvey. If they worry him, we'll distract and praise him."
Ms Ogilvie said Guy Fawkes was a time when micro-chipping a dog paid off, as some had been known to run away if frightened of fireworks.APNZ