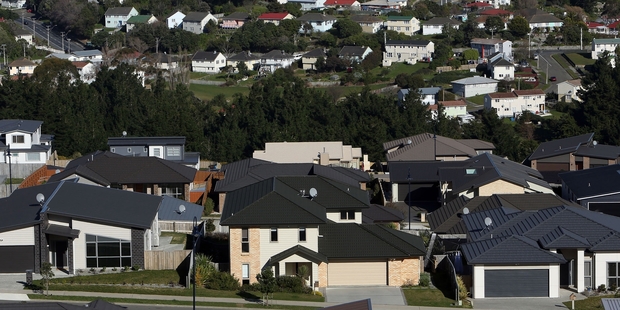 Home affordability improved in Tauranga last month.
The latest Roost home loan affordability report has revealed national affordability worsened again last month, highlighting a growing disconnection from the main centres and regional New Zealand. But October would be the real test on whether the Reserve Bank's new home loan limits are working.
The report measured the percentage of after-tax pay needed to service an 80 per cent mortgage on a median-priced house.
Tauranga's home loan afford-ability improved from 54.7 per cent in August to 53.6 per cent in September, compared with 57.3 per cent a year ago.
According to the latest REINZ figures, the median house price in Tauranga dropped by $7500 to $340,000 in the month to September.
Tauranga's average weekly pay cheque after tax for people aged 30-34 is $738.37, up from $723.95 in September last year.
Greg Purcell, franchise owner of Ray White Realty Focus in the Mount and Papamoa, said the figure could be linked to the Government's LVR policy, which came into force in October.
"The timing of this makes me think there may have been a rush of first-home buyers and developers keen to get in and purchase a property before the LVRs came into play," he said.
"But there are other factors - the median house price that month could have dropped because there had been very few high-end homes sold just beforehand."
"Of course there is the low salary factor to take into account here as well, if salaries are not rising then neither are house prices."
LJ Hooker Tauranga co-owner Stephen Pepper said he had noticed an ebb in first-home buyers since October 1, but the city was suffering more from a lack of stock.
"The thing that is affecting us is we're selling less of the cheaper-end property but only because we don't have the stock," Mr Pepper said.
Open homes were extremely busy on the first weekend, but the second would pull a fraction of the people, Mr Pepper said.
The Reserve Bank limits on home loans with less than a 20 per cent deposit were sending more first-home buyers to mortgage brokers for help, but the shortage meant there were few properties available, anyway, he said.
"The change in rules has made a bit of a difference. I don't think as drastic as everybody is saying. It's more to do with the lower volumes of listings coming to the market," Mr Pepper said.
Tauranga Harcourts managing director Simon Martin said an improvement in affordability always helped but could be offset by the changes to the home loan lending criteria.
"The general feeling in the market is that there's a more positive feeling out there. That all helps the Tauranga marketplace," he said.
"I think we're all sort of waiting a little bit to see what the fallout from the LVR [loan-to-value ratio] rules are."
Mr Martin said the company had no sales under $200,000 last month but it was not yet clear if that was the start of a trend or a one-off.
Tauranga Budget Advisory Service manager Diane Bruin said Tauranga becoming more affordable was fantastic news but it was still an area with housing challenges.
"We're getting enquiries at the moment from people who are trying to manage their debt so they will be able to afford a home in the future.
"Also, with the 20 per cent deposit, which is not the flavour of the month for a lot of people, it means we will see less people in such a desperate position than if they'd had more money to put down."
Tauranga-based authorised financial adviser James Sheridan said Tauranga was "sitting much prettier than our cousins up the road in Auckland".
"I would bear in mind that interest rates are being mooted as increasing in the next year. "This will have an impact on affordability in the future so it may be appropriate for people to plan to pay more for their mortgages."
Craigs Investment Partners head of research Mark Lister said increased affordability was good news.
"All you read in the papers and hear on television is about this housing boom and the Reserve Bank needing to change the rules to deal with it, but it's really just an Auckland story.
"Everywhere else, when you talk about a house price boom they look at you with a raised eyebrow."
Mr Lister said the Reserve Bank's changing the LVR restrictions was in response to the Auckland market, but affected the whole country.