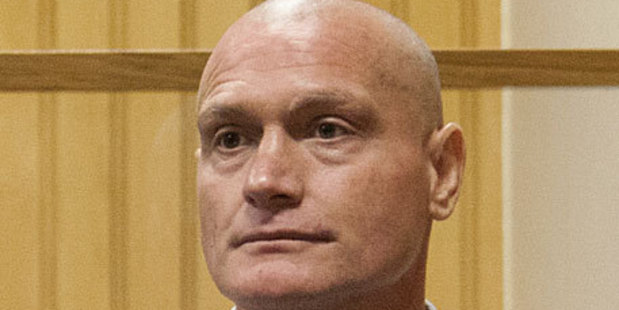 A Bay of Plenty man is angry that his brother's murderer "got nothing" for orchestrating the killing of a Tauranga businessman.
Joseph Russell Rewiri, 45, was handed a nine-year jail term in the High Court at Rotorua on Friday for the manslaughter of Gary Kimura. The 44-year-old was assaulted in 2011 and died from his injuries.
Rewiri, aka Jody Rutledge, was serving a life sentence at the time for murdering Peter Franklyn in Rotorua in 2006. From prison, he enlisted Witeri Neketai, 36, to collect a $31,000 drug debt from Mr Kimura. Last week, Neketai received a life sentence for murder with a non-parole period of 13 years.
Rewiri's prison term was to be served concurrently with his current life sentence, a punishment that disgusted Peter's older brother, Gary Franklyn.
"He will be sitting in his cell laughing his head off, he got off with nothing and I just can't believe that the law system would allow this," he said.
"When I heard what he got, everything we went through just came back and I feel for the [Kimura] family. ... We know what they are going through, we know about the sleepless nights and the anger."
In sentencing, Justice Timothy Brewer said he could not impose the maximum sentence of life for manslaughter as Rewiri was already serving a life term: "However this will be taken into account by the parole board when the 14 years [non-parole period] expired."
Mr Franklyn said it did not surprise him his brother's killer played a major role in another death.
"I was shocked when I heard [about] the murder but I knew he was capable of it."
It re-opened old wounds and affected his sleep.
"My brother and I were very close and spent a lot of time riding Harley Davidson motorcycles together going on runs and being with clubs. I've stopped all that now, since Peter is gone it's not the same."