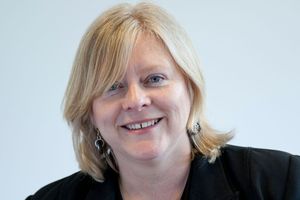 Time is running out for people to have their say in the local body elections.
Votes must be received by midday on Saturday but a survey has found more than half of the respondents had not yet voted in the elections.
The Bay of Plenty Times conducted the street survey asking 50 people if they had voted in the upcoming election with results showing 48 per cent saying they had posted their voting papers.
Four per cent said they still might vote with the little time they had left, but were still undecided.
The 48 per cent who had decided not to vote cited reasons ranging from not knowing who the candidates were and not knowing what they stood for, to simply not caring.
Tauranga electoral officer Warwick Lampp said the survey was not a shock and he would expect those kind of answers.
Overall about 50 per cent of people voted, he said.
Bay of Plenty Regional Council chief executive Mary-Anne Macleod said she encouraged people to cast their vote before time ran out.
"The more people who vote means more interests are represented on our councils and boards.
"It validates the decisions of our elected representatives and means that they genuinely represent the wider community," she said.
"We need to give our councils a genuine mandate to act on our behalf."
She said this was the last opportunity for three years for voters to decide who would represent them in a wide range of activities.
"The DHB makes important decisions on the provision of health services in our district. District councils are responsible for everything from rubbish, water, pools, events and activities, to public buildings, Civil Defence and dogs registrations.
"The regional council takes a long-term view to guide and support the sustainable development of the Bay of Plenty, as caretakers of the Bay's land, air and water resources."
Voting closes at midday on Saturday and people can deliver their vote in person or post it in the prepaid envelope supplied.
If anyone has not received their voting papers, they are still able to visit their local district council offices and cast a special vote.