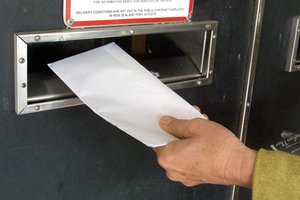 Thank goodness people can still send in their voting papers today.
If anyone was wavering over whether it was time for a council shake-up - or to take a punt on some newcomers to fill well-worn seats - Monday's decision to put one of the city's biggest events in jeopardy should have been a good indicator.
Despite the fact there was $50,000 spare in the street gardens budget, it wasn't considered proper by seven of the 11 voting councillors, for the money to go the 150th Commemoration of the Battle of Gate Pa, leaving a share in the events fund for the third annual Summerfest youth music festival.
Now Summerfest organisers say there's a chance the alcohol and drug-free event will go the same way as other summer highlights such as the Sandbar on the Main Mount Beach and Blues, Brews and BBQs.
As a relatively young person, I have no faith in the ability of the current council to guide us to a more vibrant city that not only provides for its youth, but also champions events that make Tauranga an appealing place for visitors.
Our councillors are obviously committed to keeping rates down and reducing debt, but is that all the city wants to be known for? Even if we are debt free, that approach will create a legacy of stagnation where new events are not encouraged, suggested or helped to thrive.
When an event such as Summerfest is in its third year, council showing only in kind support is hardly a recognition of the hard work, foresight and value the many volunteers behind it bring.
The people attending these events may not be ratepayers themselves, but their parents and grandparents are and, if we have any hope of keeping them here long enough to become ratepayers themselves, we need to show them the city has a bright future to offer the next generation.
People's expectations of a great city extend to cultural assets, great events and a vibrant city heart - all things that need to be balanced with rates and debt.
Our new council needs to bring with it fresh ideas and foresight that harbours the enthusiasm of event organisers and encourages their huge commitment to improving what our city has to offer.