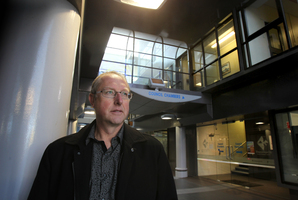 Time is fast running out for Tauranga and Western Bay people to have their say in the 2013 local body elections with just over one fifth of Tauranga City voting packs returned.
Almost 97 per cent of 84,672 eligible Tauranga voters have enrolled to vote and election officials were hoping this would translate into a much better turnout than previous years.
Voter turnout for the past three Tauranga City Council elections has been less than 50 per cent despite the high enrolment rate, and so far this election voter turnout stands at 21 per cent.
Only 44 per cent of eligible voters exercised their democratic rights in 2010.
The latest voter turnout figures reveal in the Western Bay of Plenty District Council elections 7176 or 22.1 per cent of the 32, 417 voter packs sent out have been returned.
Tauranga Chamber of Commerce chief executive Max Mason is urging residents and ratepayers to set aside a few minutes to vote.
"Households across the region have orange envelopes sitting there unopened. Most people are intending to fill in their voting papers but haven't quite got around to it. They need to do so urgently if they are to get them in on time."
For postal voting, packs need to be posted by today, or dropped off at the Tauranga City Council office in Willow St and Barkes' Corner for Western Bay District Council voters. Voting closes at noon on Saturday.
Mr Mason said: "Typically it is young families who don't vote, but this is an election that will impact on their future. There is a danger the new council will be split by those who say 'no' to every new idea or initiative, and those who say 'yes'. Do it now."
Anyone not enrolled or has not received voting papers can ask to make a special vote by going into the local council's service centre.