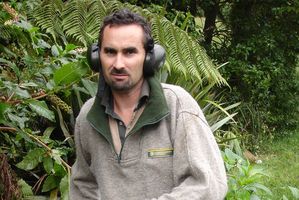 The Department of Conservation is appealing for sightings of an 8m whale spotted tangled in a fishing net two or three nautical miles out from Town Point, Maketu.
Tauranga ranger Brad Angus said a fisherman spotted the whale with a net caught up in its tail and reported it to DOC about 11.30am today. The fisherman lost sight of the creature when it dived.
The type of whale was unknown.
Mr Angus said nothing could be done without knowing the location of the whale which was unlikely with poor weather forecast for the next few days.
It was rare to find whales tangled in nets in the Bay of Plenty, he said.
Call 0800 DOCHOT to report any sightings of the whale.