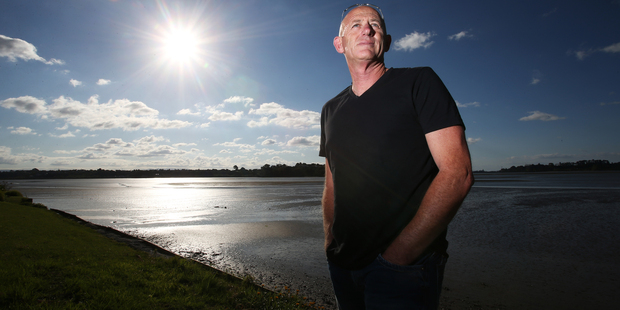 Tauranga's Summerfest is today in jeopardy after the city council decided against funding it and instead gave $32,000 to the 150th commemoration of the Battle of Gate Pa.
The volunteers behind the alcohol-free youth event set for February are devastated by the Tauranga City Council decision yesterday not to help fund the youth music festival, which has attracted more than 20,000 people since 2012.
Summerfest asked for $43,000 but ended up with no cash while Gate Pa organisers wanted $50,000 and received $32,000.
Summerfest, which made a $17,000 loss last year, was the ultimate loser in a chain of events yesterday that began with the council refusing to tap into a $50,000 saving in its street gardens budget. Councillor Larry Baldock urged the $50,000 be put towards the cost to run next year's Gate Pa commemoration. It potentially would have left $32,000 in the council's Major Events Fund for Summerfest.
But when the council voted 7-4 against using the gardens savings, it left the events fund as the only source for the Gate Pa commemoration.
It was agreed to offer Summerfest in-kind help but no cash.
Mayor Stuart Crosby supported Cr Baldock. Tony Christiansen and Terry Molloy also supported funding the Gate Pa commemoration out of the street gardens savings.
Creative Tauranga chairman Grant Sowter, who helped organise Summerfest, told the Bay of Plenty Times a decision on whether to cancel would be made by the end of next week. "Right now I cannot see Summerfest 2014 going ahead," he said. "Many of the trustees behind the event are frustrated by council's lack of support.
"We have organised this event successfully for two years, at no cost to council, and we have proven that it is a sustainable and popular event that is needed. But there are still some councillors who lack the ability to see that."
He did not think the city should fund 100 per cent of its cost. "But I don't think they should be completely absent either."
Summerfest project manager Becks Watts said raising ticket prices was investigated. "Yes, we could raise the ticket price to $50 per person. But this is an event for everyone in the community, which is why we keep the tickets at $10 for young people and $20 for adults."
Summerfest trustee Dean Wearne said the festival was about enjoying live music in a safe environment that was free of drugs and alcohol.
"This council is quick to fund arts, jazz and gardening, which is great for the over-55s, but there is a big demographic in this town and our young people seem to come last."
"There were four councillors who voted to free up some funding for Summerfest, but they were beaten down by some do-nothing old farts, who don't seem to be able to cut the funding pie fairly."
Pukehinahina Trust project director Buddy Mikaere welcomed the funding for the Gate Pa commemorations.