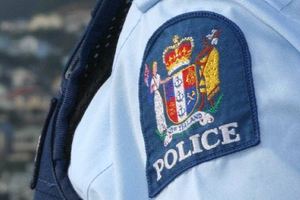 Total recorded crime has continued to fall in the Bay of Plenty with a 3.5 per cent reduction in the year to 30 June 2013 bringing the District crime rate to the lowest ever recorded since electronic records began in 1995.
Figures release today show that a total of 33,658 offences were recorded, down 1228 offences on the previous year.
When taking into account a slight drop-off in population during the same period the actual crime reduction is 3.4 per cent.
The official statistics for the financial year show that two of the four Bay of Plenty Areas recorded crime reductions. Rotorua improved on last year's 3 percent reduction with a further reduction of 8.1 percent.
Likewise Taupo who recorded a 7.4 per cent decrease last year, show a 7.7 per cent decrease in the latest statistics.
Western Bay of Plenty has levelled off after a massive 17.4 per cent reduction last year, recording an insignificant increase of 0.3 per cent.
Eastern Bay of Plenty crime rate increased by 1.3 percent, but the level of increases continues to slow.
Homicide and related offences dropped 50 per cent from 10 to 5 offences. Public Order offences dropped 7.1 per cent or 273 offences.
Robbery rose by 4.5 per cent, but that compares to a rise of 21 percent the previous years and equates to an increase of 6 offences in 12 months.
Bay of Plenty district commander Superintendent Glenn Dunbier said it was heartening to see the crime rate at its lowest but he said the communities in Bay of Plenty could be assured that there will be no complacency.
"There is always room to improve and we have a police team and partners in the Bay of Plenty motivated to make a difference. We are continuing to work with greater emphasis on preventing crime before it happens, as well as working closely with victims to provide enhanced support and help them avoid to further victimisation.
"We have also seen significant technological changes embedded in recent months, such as the introduction of mobile devices for our frontline staff.
We are receiving positive feedback from staff about the effectiveness of this change and we know it is leading to greater visibility. That makes our communities feel safer, it makes criminal feel vulnerable and will hopefully translate to even greater crime reduction in the future."