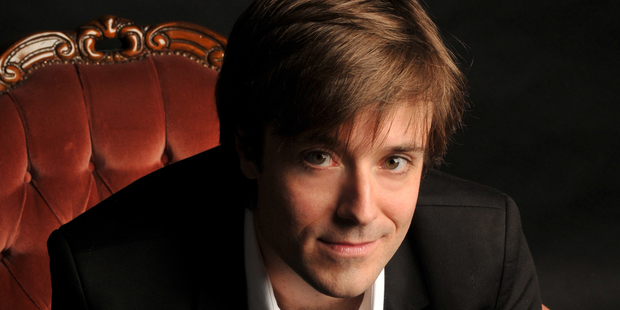 An Australian IT entrepreneur is offering Tauranga a free smartphone tsunami warning app that could be operating within weeks.
Co-creator of IT company Qeezu Nick Bradt launched the app in Australia in April after two years of development.
A few hundred people had so far downloaded the app.
Mr Bradt contacted Tauranga councillor Rick Curach after a recent Bay of Plenty Times story on the council's latest backflip on tsunami sirens. Mr Curach then contacted the paper after last week's story detailing an idea by Te Puke High School pupil Scott Callaghan for a wireless emergency alarm system.
Mr Bradt said his software could be adapted easily to protect all countries bordering the Pacific and Indian Oceans, with a joint-venture partnership with local or central government seen as the best way to build relationships overseas.
"I understand if I ring the Government of Japan my chance of getting through to them is considerably less than if I had a joint venture already in place," Mr Bradt said.
"The technology is with me and requires only small alterations to suit the needs of Tauranga to protect people from tsunamis faster, cheaper, more efficiently and reliably than any siren system.
"My proposal to Tauranga can be implemented within weeks, not years.
"Tauranga residents need to know the solution is here, instead of an on-going discussion at huge taxpayer expense."
Mr Bradt said for the app to work here he would need to access data from the tsunami centre, which could predict events and decide whether or not to trigger an alert.
He said the app was free to download in Australia but had an annual subscription of A$12 ($13.50).
However, he wants the app to be free for download in New Zealand with no subscription fee so he can build credibility in the international market.
Mr Curach forwarded the proposal to councillors and candidates for the mayoralty and Mount Maunganui/Papamoa ward on September 10.
So far, he had received responses of interest from Kevin Clout and Mike Baker, but planned to raise the subject in council this week.
Deputy Mayor David Stewart was helping with Scott's invention but expressed interest in the app after being in contact with Mr Bradt. He said it was exciting to see ideas surfacing that could form a co-ordinated approach once national guidelines were released early next year.
He said any system using the cellphone network needed to be run through one provider to ensure data was always available, but questioned whether every cellphone would be capable of producing a sound loud enough to alert users.