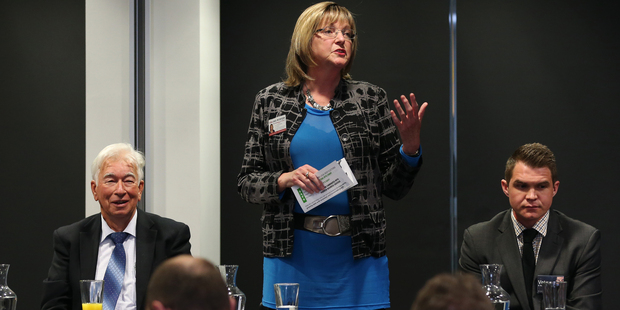 Tauranga residents are failing to turn up to events designed to help them choose who they want on their city council.
Of the 40 or so people at a "meet the candidates" forum last night, 20 were candidates and a further handful were their significant others.
Chamber of Commerce chief executive Max Mason, the forum's chair, said the turnout was disappointing since the event was widely advertised.
He encouraged those who did attend to persuade their friends, family and colleagues to get involved in the election.
The turnout mirrors that of a meeting last week at the Tauranga Historic Village, where the 12 mayoral and council candidates looked out to a smattering of faces.
The audience of 15 included partners of candidates and candidates who were not invited to speak.
Communication with the council was an issue raised by several candidates last night.
"There needs to be better communication, people don't know what is going on in the city," said Te Papa/Welcome Bay candidate Jeanette Arnold.
Otumoetai/Pyes Pa candidate Dale Henderson said the community could not provide feedback outside of annual plan processes. "We need to develop ways to get people talking and ways to get community feedback to the council."
Other issues raised included the city's debt, affordable housing, revitalising the central city and the arts.
Opposing views came from Mount Maunganui/Papamoa candidates Richard Moore and Steve Morris, with Mr Moore wanting more people living in the central city.
"We need to make Tauranga better, not bigger. We need people living in one- and two-bedroom units, not building more three-bedroom houses which no one can afford. People living in central-city apartments will bring vibrancy back to the CBD," Mr Moore said.
But Mr Morris would not promote a more compact city.
"People don't want to live in an apartment.
"People want to have a house with land, they like living in the suburbs.
"As a former estate agent I can tell you it is much harder to sell an apartment than it is to sell a house for the same price."