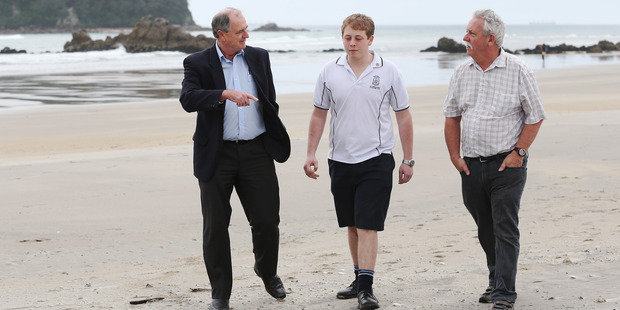 It says something about those charged with finding a solution to Tauranga's tsunami problems that a high school student may have beaten them to the punch.
In fairness though, Te Puke High School student Scott Callaghan is no ordinary student.
The Bay of Plenty Times yesterday revealed the 16-year-old has patented plans for a type of wireless home alarm system covering emergencies, such as tsunamis, floods and more.
He is now working with an electronics and software company to develop the product. They believe his solution could have global appeal especially for low-lying Pacific Island nations grappling with the twin influences of natural events and climate change.
The new system would run on the mobile phone network with data set aside to ensure the messages have a higher priority, as 111 calls do.
This development comes after the city council spent about $190,000 investigating tsunami alert systems.
The frustrating thing for ratepayers is that such a sum of money has been spent for for so little gain. After months of about-turns, the city is no closer to getting a tsunami warning system.
In my view, the council has bungled its way through this costly process without a clear view of the path ahead.
The horrific loss of life caused by the Boxing Day tsunami of 2004 that killed more than 230,000 people in 14 countries, serves as a reminder of just how important a warning system is for this type of natural disaster. Nearly all of the victims were taken by surprise because there were no tsunami warning systems to warn people living in coastal areas.
Hopefully Scott's system, which consists of current technology in a new configuration, will get past the prototype phase and provide a solution the council can move ahead with.