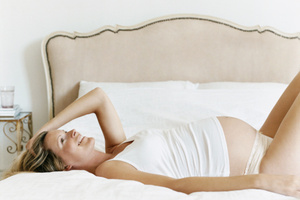 Fertility services in Tauranga are expanding to meet a growing demand.
Hamilton-based Fertility Associates, which runs fortnightly clinics at Central Med in Devonport Road, is increasing the frequency of its clinics to weekly and introducing counselling services.
"The change in our clinical services in Tauranga is in response to growing demand in the Bay of Plenty area and recognition of the needs of patients," Fertility Associates marketing manager Hilary Bush told the Bay of Plenty Times Weekend.
Professor John Hutton, a specialist in reproductive medicine, would join Dr Lakshmi Ravikanti at the clinic, she said.
Prof Hutton was awarded the Distinguished Medal for Service to Obstetrics and Gynaecology by the Royal Australian and New Zealand College of Obstetricians and Gynaecologists, a medal that is only awarded every two years.
The extended service would include patients having the option of drug collection and instructions with a nurse, monthly laboratory services for semen analysis and the opportunity to have counselling sessions in Tauranga rather than travelling to Hamilton.
In March, the Bay of Plenty Times reported the number of women seeking fertility treatment at the Tauranga clinic had tripled in five years.
When Fertility Associates first began operations in Tauranga 15 years ago, it ran a monthly clinic. By 2010 it had changed to once every three weeks and then to fortnightly in 2011.
Fertility Associates counsellor Sue Saunders said a counsellor would also be available in Tauranga on Fridays from September 27, but it could increase to twice-monthly if there was the demand.
"I believe Tauranga people will really lap it up. Population-wise and clinic-wise ... when there are enough people, we have to look after them. It's really neat," she said.
Ms Saunders said infertility was extremely distressing.
"It challenges one of our basic assumptions that we will be able to have children and create a family when we are ready to do so and every time you come to the clinic and you have some treatment it reinforces a sense of failure."
Support from friends, family, support groups and counsellors helped people to remember all the areas in their life where they were successful, she said.
"There is a lot of grief involved in not being able to do one of the things you really want to do and some don't get there - not many - so you have to rethink your whole future.
"New Zealanders are a really family and child-based society and when you can't belong to that there's an enormous sense of not fitting in and not having common stuff with your friends."
She advised those with fertility issues to keep talking and those supporting them to listen without giving advice.
Fertility educator Juliette Millar, of Tauranga-based Fertility Focus, said over the past 10 years there had been an increase in couples looking for help in conceiving. The primary reason was that women were choosing to have babies later, the average age of a woman's first birth in New Zealand being 30 years.
"Women used to have babies in their early 20s. At the age of 35 a woman is half as fertile as at the age of 25 and it halves again by the age of 40," she said.
As well as declining fertility, delaying having children also meant women had longer to experience problems such as endometriosis or blocked tubes.
People were also becoming increasingly aware of the help available.
"We're a knowledge-based society. People are actively seeking help now." She also believed environmental factors, such as toxins, could have a part to play, although research in this area was on-going.
However, she cautioned about seeking fertility treatments prematurely.
Fertility Focus helped educate couples on their fertility through charting the woman's menstrual cycle and raising awareness.