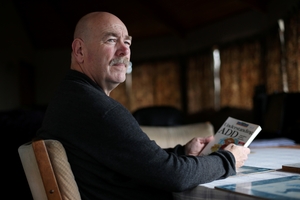 More Western Bay of Plenty people nearing 50 are being prescribed medication for a hyperactivity disorder usually associated with children.
The number of people aged 45 to 49 treated for attention deficit hyperactivity disorder (ADHD) rose from 169 in 2011 to 236 in 2012. As of August 20 this year, 145 people in this age group had been prescribed medication.
The condition, commonly known as ADHD, is associated with impulsiveness, hyperactivity and inattention.
Tauranga advocate Charlie Harrison said about 80 per cent of his clientele in recent months had been older adults.
"It's because they see the same traits in their children as themselves and when their children have been diagnosed and treated, they see the huge difference and they start thinking 'maybe I can be helped'."
Doctors were now recognising the "huge" impact of the condition on adult life, relationships and family, he said.
"Finally, over the last couple of years they have recognised that people do not grow out of ADHD. If anything, they get a bit older and learn coping strategies, but . ... ADHD is something you can never grow out of."
Mr Harrison was diagnosed with the condition when he was 36, shortly after his 5-year-old was diagnosed.
"ADHD is often referred to as what happens in kids eating too much sugar or food colouring but children with ADHD aren't always naughty."
Children aged 10 to 14 represented the largest group with prescriptions, growing from 2362 treatments in 2011 to 2641 in 2012. Already this year, 1536 prescriptions had been issued.
Mr Harrison said more work was needed to improve how the condition was treated in New Zealand, especially in adults.
"Doctors have rarely done anything about it in the past and because of that, we've ended up with people who become addicted to drugs. They try to self medicate and they become addicted to alcohol, women with ADHD may become addicted to things like sex and shopping. Most ADHDs have addictive personas. Not all, but most."
Hamner Clinic director David Benton said adults with ADHD suffered more than others from depression, generalised anxiety disorder and substance abuse "all of which exacerbate, worsen and complicate their original ... symptoms".
New Zealand Medical Association board member Dr Wayne Miles said there was an increasing recognition of ADHD symptoms into adulthood.
"The evidence shows that when appropriately diagnosed and treated that the stimulants do give measurable benefit in function," Dr Miles said.