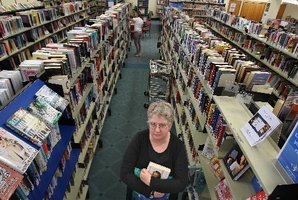 More than 130 people gathered for a public meeting on Greeton's library.
Several Tauranga City councillors and candidates were at the event which was held today in the Greeton Village Hall.
Former Waitakere City Mayor Bob Harvey and Friends of the Library member Beth Bowden were keynote speakers.
A dehumidifier extracts moisture from the Greerton Library following heavy rain last week.
Councillors and candidates were guided through the leaking building last night, and today heard what people had to say.
Residents want a bigger library in Greeton saying the village has a third of the Tauranga population but only a tenth of the library space.