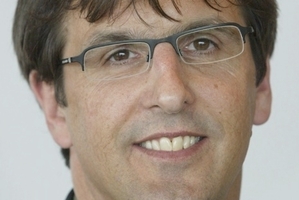 Fresh controversy has erupted around election signs, with Tauranga City Council officials giving wrong advice on when candidate signs can be placed on private property.
Instead of the correct date of September 1, the council has been telling candidates the starting date was September 14 - a whole two weeks later.
The mistake was picked up by Councillor Rick Curach, who saw a rule in the City Plan which said election signs could be displayed six weeks before the election on private property.
It means there are now just two days for people to get their signs printed on time.
The mistake was confirmed to the Bay of Plenty Times yesterday by the council's deputy electoral officer, Yvonne Tatton. This does not change the date for when election signs can start appearing on city roadsides - September 14.
Mr Curach called it a sloppy mistake, saying if he had not picked up the City Plan rule candidates would have missed out on two weeks of campaigning by using signs on private property.
The admission that an error had been made came after the council decided on Tuesday to exclude election signwriting on cars and buses from the policy which dictated when election signs could start appearing around city streets.
Tuesday's backdown followed a challenge issued by five candidates who went ahead and advertised themselves on cars and buses, arguing the rules were not clear on signwritten vehicles.
In a further "bizarre" twist, the latest signs issue was ironically foreshadowed in the first printing of the council's election handbook for candidates. It correctly stated that signs on private property could be displayed six weeks before the election but it was later changed to the incorrect four weeks.
Mr Curach's suspicions of a mistake first surfaced at Tuesday's council meeting.
The initial reaction at the meeting was that the six weeks in the City Plan referred to national rather than council elections, but the truth came out when he sought clarification in writing yesterday.
Although the mistake had been rectified in time for September 1, he said it would impact on candidates who did not have the same public profile as sitting councillors.
Councillor Murray Guy, who could now revert to his original September 1 booking for a big roadside election hoarding, described the mistake as a travesty.
He said candidates would struggle to get their signs back from the printer before the middle of next week.
Ms Tatton said the City Plan was publicly notified in 2009, with hearings on submissions well under way before the council changed its Local Elections Policy in 2011.
The changes shortened the period for election signs from six weeks to four weeks before the elections - a week before election papers started being mailed out.
Ms Tatton said that because the City Plan process was under way, the changes to the elections policy were unable to be incorporated into the City Plan.