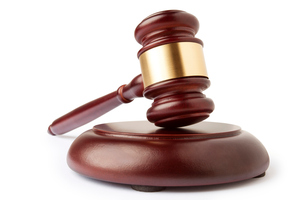 A Te Puke man on trial accused of deliberately stabbing three other men with a kitchen knife during an unprovoked attack claims he acted in self-defence and feared for his safety.
However, one of his victims claims the altercation started after an argument over dinner not being prepared on time.
Gurcharan Singh, 36, whose trial began in Tauranga District Court yesterday, has denied one count of each of common assault, wounding with intent to cause grievous bodily harm, and two charges of wounding with reckless disregard for the safety of others.
The charges stem from a stabbing incident that took place on July 27 last year at the accused and one of his alleged victim's home in Boucher Ave, Te Puke.
During his opening address, Crown prosecutor Greg Hollister-Jones told the jury the principle complainant Manjinder Singh and the accused who were former flatmates had shared a couple of drinks that night before they got into an argument.
Mr Hollister-Jones said the complainant, who decided to move out of the house, was slapped in the face by the accused when he returned to pick up some of his stuff, then stabbed in the left side of his body with a 21cm bladed kitchen knife with such force it fractured his 10th rib.
It almost lacerated his left kidney in two parts, and bled into his abdomen, he said.
Mr Singh, 30, who spent five days in Tauranga Hospital - including three in intensive care - made a full recovery without surgery, the court was told.
The other two men were stabbed as they went to Mr Singh's aid, and were treated and discharged.
One of the two men stabbed in the back told the jury he needed 11 stitches.
The accused also needed hospital treatment for a serious head injury after he was beaten with a hockey stick allegedly during attempts to take the knife off him.
Manjinder Singh said the argument had been about dinner not being on the table and, after he was slapped and derogatory comments were made about his mother and sister, he decided to move out. "I did not even know I had been stabbed until I felt heat and I saw the knife and blood was coming out. He was waving the knife around and tried to stab me again."
The accused's lawyer Glenn Dixon put it to Mr Singh that he was the instigator of the violence. "My clients says he armed himself with a knife to defend himself from an attack from you Mr Singh and your mob of friends who had made threats towards him," he said.
Mr Singh denied making any such threat and said he and the accused had been good friends.
The trial continues today.