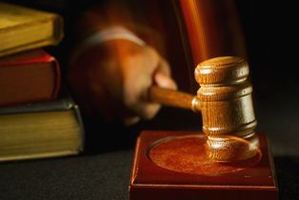 Trout fishing without a licence and obstructing a Fish and Game ranger turned into a costly exercise for a Tauranga man.
Jamie Lim-Yock, 29, was fined more than $1200 when he pleaded guilty to the offences in the Tauranga District Court last week.
The court was told that on July 21, Lim-Yock was fishing for trout in the Ngongotaha Stream near Rotorua, when he was approached by a Fish and Game ranger.
Fish and Game officer Anthony van Dorp told the court that Lim-Yock ran away from the ranger to his vehicle, followed by the officer. He refused to comply with the ranger's directions and was later spoken to by both Fish and Game and police officers.
Judge Harding fined Lim-Yock $500 for fishing without a licence, $750 for obstructing a ranger, and ordered him to pay court and prosecution costs.
Eastern region Fish and Game manager Rob Pitkethley said it was a timely reminder that
everyone who fished for trout needed to ensure they held a current trout fishing licence.
"It's also a wakeup call for anyone who thinks they can obstruct a Fish and Game ranger and get away with it.
"It's something that's taken seriously, and anyone who tries it on is held accountable.''
Mr Pitkethley said income from licence fees was used to manage and maintain trout fisheries.
"So anyone who fishes without a licence is freeloading on all the law abiding anglers who have bought a fishing licence.
"So when you're caught without a licence, expect to be held accountable and pay a penalty that runs to well above the cost of that licence.''