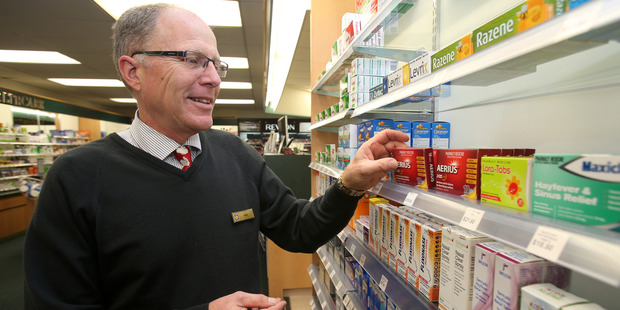 Western Bay seasonal hay fever sufferers are already heading to the pharmacy to relieve their itchy eyes and runny noses.
Waugh's Pharmacy owner Neil Waugh said his staff had been noticeably busy helping those with allergies for the past two weeks.
"We are usually busy from now until Christmas with allergies," he told the Bay of Plenty Times.
Across the North Island an early spring may be hastening the arrival of the pollen season, a joy for flower lovers but a serious inconvenience for hay fever sufferers.
"It's on everybody's driveways at the moment, and cars," Mr Waugh said.
If people were congested for long periods, it could lead to sinus infections, he warned.
Allergy Specialist Vincent St Aubyn Crump said he had heard anecdotal reports from patients that pine tree pollen season had already started this year.
Dr Crump said the pollen season in New Zealand lasted about 34 weeks and varied in its timing each year starting in July or August with pine trees and continuing into August/September with deciduous trees such as oaks, elm and birches.
Grasses were the major pollen hazard for allergy sufferers, usually from October through to and after Christmas.
"Pine pollen is a significant irritant even for those who are not allergic to it.
"The pollen is often noticeable because of the yellow colour as it coats surfaces in the area.
"However pine trees have a short pollen season, about two weeks, so if people continue to experience allergy symptoms such as hay fever then it is likely they are reacting to other tree pollens and to grasses, which would also indicate an earlier pollen season for these as well."
According to Allergy New Zealand, the two main types of allergic rhinitis (hay fever) are seasonal and perennial.
While seasonal hay fever is usually triggered by wind-borne pollen, perennial hay fever persists all year round and is triggered by house dust mites, pets or mould.
WeatherWatch weather analyst Philip Duncan said this month's mild weather was expected to continue. "As we said back in late July it appears spring has arrived early this year ..." Lydia Anderson