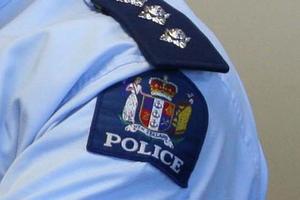 A Tauranga man on trial accused of making false allegations of police brutality - including sexual violation - against three officers told a court he honestly believed he had been assaulted.
Andrew Frances Neilson, 32, is on trial in Tauranga District Court.
He has denied three counts of wilfully attempting to pervert the course of justice, which includes allegedly fabricating injuries to support his claims he was assaulted on the roadside and in the back of a patrol car.
He made the allegations against the officers after his arrest on New Year's Day 2011 for unlawful possession of an offensive weapon, namely knuckledusters, and resisting arrest.
During the trial, in its third day yesterday, the jury heard the perverting justice charges centred around what occurred on and after the evening of New Year's Day 2011 when Neilson and his partner's vehicle was stopped in Welcome Bay.
Neilson got into a heated argument with a police officer when told the car was being impounded because his partner was driving on an expired licence. More police soon arrived.
Neilson resisted arrest, and he had to be restrained and carried to the patrol car, and forced inside, the court was told.
He received 100 hours' community work after pleading guilty to the later two charges.
Neilson told the court yesterday that when he saw blood on himself at the police station, and the facial and head injuries on his return home, he genuinely believed he had been assaulted.
During the struggle he ended up on the ground, with the two officers on top of him.
"I was face down, and I believe I was punched in the head and one officer had his hands around my throat, and was squeezing my throat so I couldn't breathe. The other officer was yelling at me to give him my arm so I could be handcuffed, but he couldn't because it was underneath me," he said.
Neilson said he was then punched in the head, lower back and ribs, and believed his head had also been pushed down into the concrete footpath, and slammed or hit the side of the patrol car.
When he made his complaint of being "roughed up" and sexually violated with the torch or possibly some other object he was still suffering the effects of being punched in the head, and and being choked, and genuinely believed he had been assaulted.
The trial was to continue today.