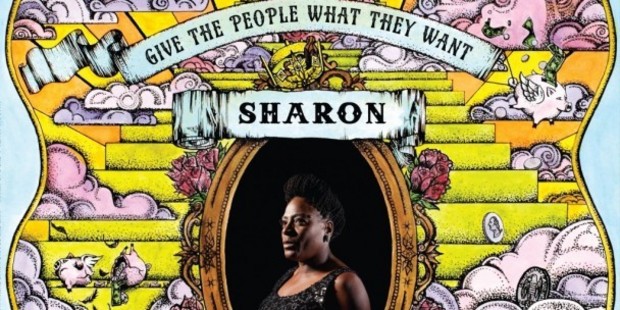 In the 1950s and 60s Memphis-based Stax Records took a funkier approach to the "new" soul genre compared to its Detroit rivals Tamla Motown. Fast forward to today and the torch bearer for today's version of Stax's approach to soul is the Daptone label's Sharon Jones.
Over the past 10 years or so Jones has established her credentials and won over a host of fans, backed up by the Dap-Kings brass-based ensemble, and the Dapettes providing vocal back-ups that lift the pace and vibrancy of Jones' delivery to a very cool pace.
Give The People What They Want is not just the album title, you also get the sense that it's Jones and the Dap-Kings' mantra. The energy level is in-your-face from the get-go, with the very strong opening song Retreat, and that sets the tone for a bunch of songs that could easily have graced the Stax label back then. Producer Bosco Mann and drummer Homer Steinweiss handle the songwriting, and Sharon Jones and the Dap-sters deliver.
If you have a soul pulse carrying over from Stax or Motown, or you want a break from the predictable pop being delivered in perpetuity, Jones and the Dap-Kings will provide a welcome respite, or a modern take on way back then. This is music that the word class was invented for.
Tony Nielsen