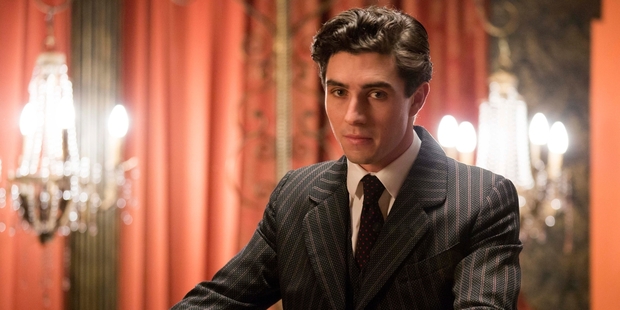 There is something strangely addictive about watching gangsters go about their nefarious ways.
The Underbelly franchise struck a chord with the public in New Zealand and Australia when it first aired in 2008.
There have been other gripping series, all following the same pattern: a dangerous gangland figure trying to stay out of prison long enough to continue his criminal operations.
This time around we meet Joseph Leslie Theodore "Squizzy" Taylor (Jared Daperis), a violent little man who started terrorising Melbourne during World War I.
He may have been little but he was desperate to be the big man around town despite the presence of established gang leaders Henry Stokes (Nathan Page) and Long Harry Slater (Richard Cawthorne).
From humble beginnings as a pickpocket, Squizzy wasn't going to let anyone get in his way.
Considering himself the cleverest man in the room, Squizzy enjoyed making elaborate plans to rob a jewellery store or a bank.
His deeds gave him celebrity status around town and drew women to him like a magnet.
And he was happy to entertain them for as long as they interested him.
The police were also very interested in Squizzy but he had a natural talent in worming or bribing his way out of trouble.
Underbelly: Squizzy is another impressive instalment in the franchise.
(R16) Roadshow Entertainment