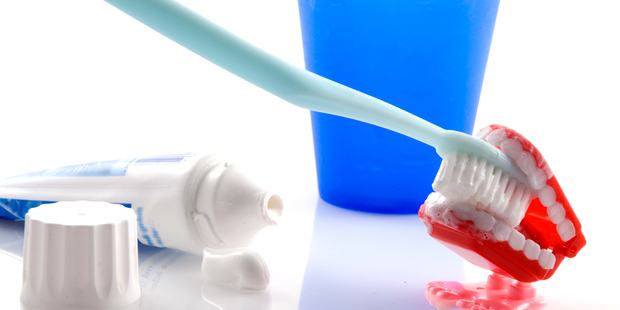 Frugal living is thriving. Crowds are turning their backs on an extravagant lifestyle and are instead enjoying the pleasure of being in control of their finances.
During 2013, the oily rag community has continued to grow. The oily rag club now has more than 5000 members and they have been busy sharing ideas and suggestions.
Sometimes frugality can be life-changing, such as when someone gives up smoking or alcohol - but mostly it's about doing lots of little things to give one of your dollars the purchasing power of two.
For example, Wendy from Kapiti asked about ways to clean and sterilise an old toothbrush to bring its bristles back to life. Jacque from Napier has replied: "I use Steradent, and if you have someone in the house with false teeth pop your toothbrush in the glass with them!"
Rodney from Rotorua asks, "I am a bachelor and find that my clothes always smell musty when I take them out of the drawers. What should I do to keep them smelling nice?" If you have a tip or two for Rodney, please let us know via oilyrag.co.nz and we will pass it on to him.
Ranat from Christchurch has a tip for Christmas sweets. "If you make uncooked sweet slices, instead of spreading them flat, roll in balls and coat with coconut to make ... truffles! For gifts, put about six in the containers you get from supermarket deli sections. Some supermarkets will sell them for a nominal cost."
Andrea from Te Puke has this Christmas idea. "Print out a snowflake template from the internet. Trace it onto an old plastic milk bottle, cut it out, decorate with glitter, buttons, beads, etc and then glue a child's photo to the centre, punch a hole, add ribbon and you have a gorgeous personalised ornament to hang on your tree or a grandparent's tree."
Sarah from Gisborne has this great tip for leftover food. "Avoid chucking out your leftovers! Not sure what to do with that last little piece of pumpkin, kumara and potato, broccoli or handful of peas, carrot and leftover mashed veges? Try whisking up 3 to 4 eggs, 1/4 cup of milk and about 1/4 cup of flour together. Add some chopped parsley, a tablespoon of curry powder and salt/pepper. Add your leftovers or grate in your singular veges (including chopped spring onion) and mix thoroughly. Deep fry or shallow fry in spoon-fulls ... delicious!"
Sarah also has a fritter tip for fussy silverbeet eaters. "For the silverbeet conundrum my incredibly fussy eater (Miss 3) at the time loved these fritters. Mix 2 or 3 eggs with about half a cup of flour and half a cup of milk. Whisk together to get rid of the lumps and add a couple of finely chopped silverbeet leaves, and season with salt and pepper. The mixture will seem kind of runny, which is good. Deep or shallow fry in spoonfuls or cook as one big fritter which can then be broken up. We dip our fritters in sweet chilli sauce - absolutely delicious! I was a bit apprehensive about these when I first tried making them but every time I serve these up to guests they all get eaten. I guess they taste a little like paua? Not at all how one would expect them to taste!"
C.E. from Christchurch writes, "I read this tip in a local newspaper and it is apparently used a lot by chefs. When you have a surplus of lemons, freeze them whole in a plastic bag. When you want lemon flavour, remove one and, while still frozen, grate the entire lemon, including the pips. This provides zest, juice and a great flavour. Great in rice salads, quinoa, a cooling drink, fish pie, anything."
Canny Lass from Upper Hutt has this recycling tip. "To make strong 'rubber' bands of varying sizes, cut used rubber gloves into strips. The cuffs make big bands while the fingers make smaller ones, good for keeping pairs of knitting needles etc together."
Do you have a favourite tip to share? Send it to us at www.oilyrag.co.nz or write to Living Off the Smell of an Oily Rag, PO Box 984, Whangarei.