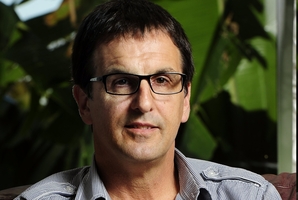 Tauranga councillor Rick Curach has been forced to defend himself on the accuracy of an election statement, in which he said councillors were forced to support his call for a 2 per cent cap on rate increases.
He called the challenge by Cr Larry Baldock "nit-picking" and "grasping at straws".
Cr Baldock seized on the wording of Cr Curach's campaign postcard, which is part of his election marketing, where it referred to the government's requirement for councils to set limits on rate increases.
He then highlighted Cr Curach's statement that the government's limits had "forced other members to support my motion for a 2 per cent rates cap".
Cr Baldock said the vote for the rates cap was won 6-5. "We were not forced. No one was forced."
He raised his concerns during a council meeting this week, saying that the rates cap had been one of four options.
Cr Catherine Stewart called for a point of order against Cr Baldock, questioning whether it was appropriate given it was the election period.
Meeting chairman Cr Bill Faulkner overruled her and, when Cr Curach tried to respond, he was cut off by the chairman ,who said: "No, I think we are at the end of that one."
Cr Curach told the Bay of Plenty Times afterwards that Cr Baldock was being semantic and grasping at straws.
While technically other councillors were not forced to support his motion for a rates cap, government legislation meant they were forced to do something about putting a limit on rates, he said.
Cr Curach had made several earlier attempts to introduce a rates cap, prior to the government's moves on rates.
In hindsight, he said a better word than "forced" would have been "encouraged", so that the postcard would have read that government's limits had encouraged other members to support his motion for a 2 per cent rates cap.
Cr Curach was surprised by Cr Baldock's criticism, given that he was one of those who voted for the rates cap.
The January 2012 vote was also supported by Mayor Stuart Crosby and councillors Bill Grainger, Murray Guy and Catherine Stewart. Opposing were councillors Tony Christiansen, Bill Faulkner, Terry Molloy, Wayne Moultrie and David Stewart.