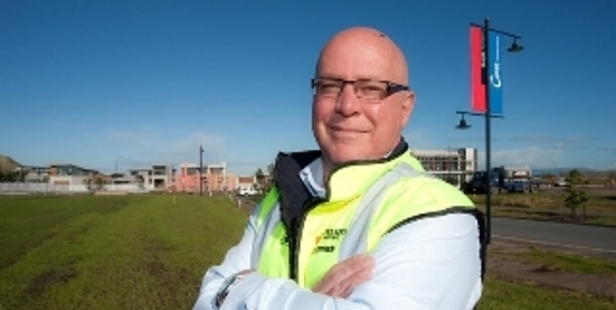 Interest in Coast Papamoa Beach has risen since the completion of show homes by all four building companies at the development, says the subdivision's director, Steve Short.
Last weekend marked the official launch of all four builders on site,
attracting more than 160 visitors with particular interest from Auckland, Wellington and Christchurch.
Mr Short attributed such high interest to a buoyant market, the progress on the Tauranga Eastern Link road and the subdivision's design.
He said big city dwellers seeking a change of lifestyle for half the price of similar coastal properties in their home locations, were also driving demand.
The $700 million, 24-hectare master-planned residential community is owned by Singapore-controlled developer Frasers Property.
All building and landscaping designs must go before the Coast Papamoa Beach design committee for approval, before building commences.
Coast Homes, the original builder at Coast Papamoa Beach, had now completed three show homes, of which one had sold, and three customer builds were under way.
"Coast has always set a high standard and it's fantastic to see that standard being met by our new building partners," said Mr Short.
Signature Homes owners Debbie and Craig Williams said the number of visitors had surpassed their expectations.
"We have been really busy," said Mrs Williams. "A lot of people have expressed a genuine interest in Coast.
"It's that last little pocket of sections that is still close to the Mount. It really hits the mark there."
Ultimate Homes owners Greg and Vicki Leopold said there was definite interest. "We have had quite a few out-of-towners through, including a couple from New Plymouth," said Mrs Leopold.
Classic Builders' regional manager (BOP/Waikato) Paul Taylor reported a broad range of people looking, from locals wanting to downsize, to Aucklanders seeking a change in lifestyle.
"Obviously the design committee sets a standard, which is a slightly different mould to what we're used to, but the feedback has been really positive."