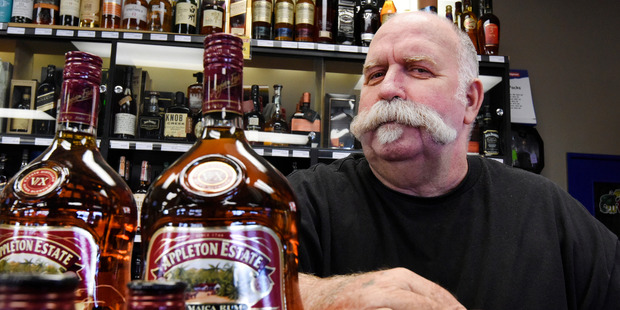 Spending topped $264.7 million across the Bay of Plenty last month - 6.7 per cent up from the same time last year.
Figures also show the region had the equal-highest volume of electronic transactions in July (with Southland), an 8.4 per cent increase.
The Paymark figures follow a 5.2 per cent increase during June when spending reached $245 million.
But a Bay of Plenty Times survey of 30 Tauranga retailers showed while some were enjoying a lift in business, most were finding trading tough.
Palm Beach Plaza centre manager David Hill said the plaza was enjoying a lift in business. The Paymark July increase "reflects the level of growth we are having ... on a like-for-like basis".
"We are certainly seeing an upswing in retail in Papamoa."
Winter was "absolutely better" than last year.
David Peet Jewellers owner Harry van Heerden said he was definitely busier than last year.
His figures revealed an overall increase of about 16 per cent and he felt confident.
Bayfair K & K Fashions manager Carroll Brinkman said there had been a lull but that was changing.
Bayfair Esquires Coffee House owner Gary Macilwee said its business was up on last year.
However, he said, in the past only 50 per cent of its customers paid electronically but now 75 per cent used cards as the culture changed.
One sector showing the highest annual growth included liquor stores, which were up 11.6 per cent.
But Bay owners spoken to said business was static.
Super Liquor Greerton owner Doug Harvie said his confidence was tempered with reality following the lower dairy payout and less money coming into the country.
"Farmers are conscious of the fact they need to spend their money wisely ... prior to the drop in dairy farming income."
Tauranga Chamber of Commerce chief executive Dave Burnett said it was delightful there had been an increase in the retail spending. "It means increasing confidence in the local economy as consumers start to spend."
By the Numbers
*Sectors showing the highest growth nationally last month, liquor stores and food up 11.6 per cent, cafes and restaurants up 11.2 per cent, accommodation providers showed a 9.7 per cent increase.
*Credit Card growth, including contactless cards, up 15.8 per cent in July surpassing debit card growth of 4.9 per cent.
*Weak trading regions in July, Wellington down 2.7 per cent and Palmerston North down 2.8 per cent.
What do you think?
Email editor@bayofplentytimes.co.nz, go to our facebook page, text 021 241 4568 BOP (message) or write to Private Bag 12002.
Response may be published.