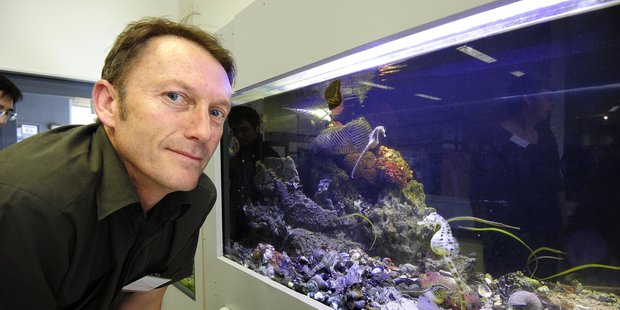 Tauranga's House of Science (HOS) was launched last night, overcoming a recent setback when Tauranga Energy Consumer Trust (TECT) turned down an application for a start-up grant.
The HOS trust, set up earlier this year by director Chris Duggan, is focused on providing local students and teachers with tools and educational resources to demonstrate the wide range of business career opportunities available in science.
"We are definitely where we wanted to be in terms of starting up," said Ms Duggan. But she acknowledged that it was "a shame" that hoped for funding from TECT had not been granted. "Initially they were very positive and encouraging and invited me to apply for a significant start-up grant. But that hasn't materialised."
Ms Duggan said she had been advised she could re-apply for funding next year. One source told the Bay of Plenty Times there were some doubts within the TECT board about the long-term viability of the HOS. However, HOS had received strong support from schools and businesses, according to several sources.
In addition, the University of Waikato had offered a package that included a contract for Ms Duggan to use the science learning hub to promote its services to teachers, which would underpin the start-up funding.
Greg Simmonds, strategic projects manager for Priority One said: "Science and innovation are drivers of local and international competitiveness.
"The education sector plays a critical role in preparing young people with the skills they need to be successful, and the HOS is a resource for bringing teachers, students and science-related businesses together to provide students with the opportunity to see the relevance of what they learn with what happens in the real world."
Ms Duggan said she was also encouraged by last month's government announcement that there would be an $10.5 million in additional funding for schools to raise student achievement in maths and science.
That will include more than $500,000 going into the development of more than 60 science learning resources to assist teachers in encouraging more students to succeed in science.
The Government announcement noted findings from the National Monitoring Study of Student Achievement reports on science and writing showing that most Year 4 and Year 8 students' scientific knowledge was gained from listening to teachers rather than investigating their own questions or applying science to issues of concern to them.
"Something needs to be done about increasing the level of science in schools and especially primary schools," said Ms Duggan. "We are on the right track at HOS and the Government is finally realising this is an issue, which is good."
The HOS is based at the University of Waikato's Coastal Marine Field Station, Sulphur Point, Tauranga.