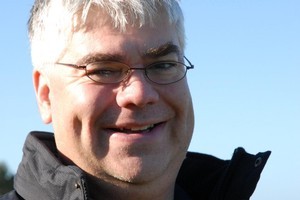 Tightly sandwiched between the Breakers' championship defence and the Tall Blacks' Olympic qualifying bid, New Zealand's National Basketball League is at a crossroads.
Its fate has hung in the balance for years now, at least since the Breakers broke into Australia in 2004, but probably well before that. Rather than roll over and die, it has shown a surprising ability to adapt to its changing environment.
But with a new season tipping off around the country this weekend and the current operating license up for renewal in October, the league's ongoing direction is up for grabs.
In 2008, faced with a barrage of dissent from franchise holders, Basketball New Zealand virtually handed over control and challenged them to do better. And while it hasn't always been pretty, it's still alive and, in its 31st year, remains the longest-running sports league in New Zealand.
NBL chairman Sam Rossiter-Stead is reluctant to talk about negotiations currently under way to secure the competition's future, except to say they're progressing "very positively".
But he claims it's in better shape than when he took the helm as an independent appointee four years ago, despite a revolving door of teams dropping in and out.
This season, Harbour Heat return from self-imposed exile, but Waikato Pistons fall away and Christchurch - for obvious reasons - has no entry for the third time in four years.
"In an ideal world, we would have teams in Waikato and Christchurch," admits Rossiter-Stead. "To be a fully representative league, we require both those teams, but the reasons for Christchurch's absence have been well documented.
"While we're very disappointed there's no team from Waikato, a lot of work is going on behind the scenes to get them back next year.
"The financial situation of each individual team will always be an issue, but we can say we've had more teams in stronger positions over the past few years.
"And every team that has taken a year out has always come back stronger."
National television coverage, so important in attracting sponsors, will be confined to finals weekend on May 26-27, although individual teams have been given permission to offer rights to regional networks in the meantime.
The biggest adjustment has been the shifting basketball landscape. A decade ago, before the Tall Blacks burst on to the world stage and the Breakers entered the Aussie league, the NBL was virtually the only hoops show in town.
Now, many teams will have to go without their leading Kiwis until the Breakers' campaign is over and, even then, some may have to wait an additional period to allow players some rest and recovery.
Then, the season will finish about a month earlier than usual so the national side can prepare for an Olympic qualifying tournament in Venezuela.
But while the Auckland market has proved particularly problematical, Rossiter-Stead insists the league is rolling with the blows and coming to grips with its place.
"The league is here for two reasons - to provide a development pathway for players to the Tall Blacks and to create a shop window for the sport in every major centre.
"The Breakers' success has been fantastic. In many respects, they've been our PR team by stimulating interest in the league and inspiring young players throughout the country. The NBL then provides the opportunity for those young players to follow the pathway."
Surrendering the spotlight has probably been a tough pill to swallow for some team owners but if they can continue to adapt, they just may be around a few more years yet.