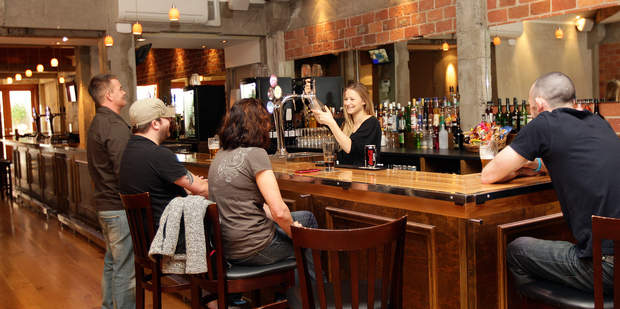 Spitting Feathers has been open for more than a year, so it was time to take another look at this quintessentially English pub. When I say "quintessentially English" I mean a pub that is English in heart and mind.
It still looks good; long and with clean lines and a bar that allows plenty of customers access to the drinks.
The drinks are good, too. It aims to offer good drinks at decent prices, an aim that in this case, is clearly achievable. I still shake my head a little when I order a round and get so much change I feel like asking the bartender if there has been a lovely mistake.
The beer is better than good and the range of cider is something to cherish.
Service is both friendly and efficient, whereas before it had been friendly but a little haphazard. The food has also improved. The range is now comprehensive and attractive. While the pub's owner may protest that he opened the place on the premise that restaurants are for eating and pubs for drinking, the meals are very satisfying indeed.
Spitting Feathers is a triumph of a long-forgotten commercial concept: a good product at a fair price.
Scores

Drink: 4/5
Food: 4/5
Service: 4.5/5
Atmosphere: 4/5
Overall: 4/5