`Poor middle-class' most likely to suffer from tighter lending policy on housing - brokers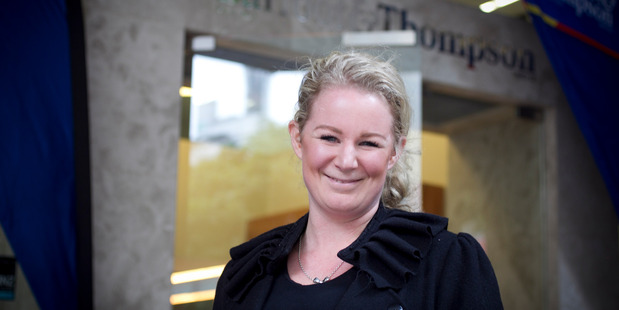 New loan restrictions mean the "poor middle-class" hoping to buy their first home will be left out in the cold as banks cherry pick their ideal customers, mortgage brokers say.
However, borrowers wanting low deposit loans are being told not to panic because there are ways of getting around the Reserve Bank's policy.
First home buyers with less than a 20 per cent deposit - considered a high loan-to-value ratio (LVR) - is about 12 per cent of banks' new loans.
Overall, low equity loans comprise 29 per cent of the major banks' lending. However, under the new limits, to come into effect on October 1, banks would have to restrict these loans to just 10 per cent of their new lending.
Commentators have predicted other banks will follow Kiwibank's lead in prioritising first home buyers because they were valuable long-term customers.
But a Herald survey of the five major banks found only two - Kiwibank and ASB - would commit to who they would prioritise. Kiwibank said it would put first home buyers at the top of the queue and ASB said their first priority would likely be their existing customers.
The three other major banks, Westpac, BNZ and ANZ, did not answer the Herald's specific questions and, instead, gave statements. ANZ and BNZ said they would support first home buyers but Westpac simply said they would "remain open for business".
Squirrel Mortgage Brokers' chief executive John Bolton said the "poor middle-class" was the group losing out from the policy. "The ones at the bottom will get picked up by Housing New Zealand and Welcome Home Loans and the rich can look after themselves. It's the lower-end of the middle-class that have to bear the cost of the rest of society."
The changes could contribute to falling interest rates and Mr Bolton recommended that homeowners split their mortgage to both fix and float different segments. "When banks fight each other, the consumer wins."
Professional Advisors Association spokeswoman Jenny Campbell said the tighter regulations meant banks would "cherry pick" the customers they wanted to give their allocation of high-LVR loans to and those would be people with high incomes and secure jobs.
"Banks see those people as good, long-term customers so they'll get a good deal. But if you're a lower-value customer - if you're trying to buy in the regions for example - you could go to the back of the queue." She urged anyone concerned about their capacity to get a loan to talk to a broker before making any moves as they could give impartial advice and open doors to other alternatives.
Second tier lenders, like Liberty Financial and Resimac, who both raise money via securitisation in Australia, offered competitive rates but were outside the regulations because they weren't banks. Ms Campbell said these institutions offered ways of getting around the loan restrictions.


Changes spur mother to buy quickly
Brenda Scott spent only 15 minutes in the Ellerslie property she bought yesterday, which she saw advertised only three days ago but knew she had to be quick.
With new rules around low-deposit home lending about to be introduced, the 36-year-old mother-of-one paid $428,000 at auction for a two-bedroom brick unit. "I went in for 15 minutes yesterday [to look] and thought 'let's go'," she said.
Ms Scott, a manager of a Newmarket waxing salon, had been saving for "a couple years". She only found out about the changes to home loan lending through a friend.
"I've got a friend doing my mortgage brokering, so I got in quick."
The new lending rules will see most home buyers needing a 20 per cent deposit to secure a loan. Ms Scott bought her house with a pre-approved loan of $430,000 and a 15 per cent deposit.
The lending changes had left her with 180 days to find a house or risk losing the approved loan.
She said it had "been tough", but it was important to "buy sensible, not with your gut".


Q & A
Q. What are high LVRs?
The LVR is the amount you borrow, as a percentage of the value of the property being used as security for the loan. High LVRs are those with less than a 20 per cent deposit.
Q. How will they decide how many mortgages they can approve with less than a 20 per cent deposit?
Banks will work out a monthly average of how many customers they can approve based on their annual total lending. If a bank approves $1 billion of new loans in a year, they can lend $100 million of high LVRs.
Q. Who will banks prioritise?
Some will choose first home buyers over other borrowers but others say they will prioritise their existing customers first. Commentators say banks will pick people with lots of equity, high incomes and secure jobs.
Q. Will the banks break the rules?
Absolutely not, a spokesman for Kiwibank said. If a bank broke the Reserve Bank's restrictions they could be de-registered.