Concerns over loss of power and sudden acceleration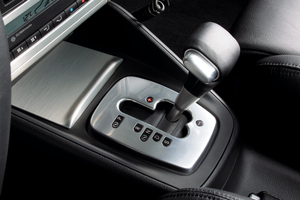 CHINA'S quality watchdog has told Volkswagen to recall vehicles fitted with the direct-shift gearbox system, after Europe's biggest carmaker was targeted in China Central Television's annual consumer-rights day programme.
The General Administration of Quality Supervision, Inspection and Quarantine issued the order after tracking faults related to the system for the past year, according to a statement on its website on March 16. The previous day, CCTV highlighted the defects as part of a two-hour prime-time show, along with flaws in Apple's after-sales service and investigations into a local carmaker and substandard cement.
China is stepping up consumer protection, adopting laws this year that gave the watchdog power to order investigations and impose fines should manufacturers and importers fail to recall faulty products in a timely manner.
The nation's legislature approved plans last week to give more power to the food and drug regulator amid growing public discontent over quality and safety.
Premier Li Keqiang, giving his first press conference yesterday after the close of the NPC, pledged to tackle food problems and the environment with an "iron fist".
In its statement, the quality watchdog didn't say how many Volkswagen vehicles would be involved in the recall and calls to its news department seeking comment went unanswered over the weekend.
"Volkswagen will implement a voluntary recall regarding the DSG issue," Christoph Ludewig, the company's Beijing-based spokesman, said, adding details will be announced at a later date.
Owners of VW vehicles fitted with the direct-shift gearbox system in China, the company's biggest market, have reported abnormal vibrations, loss of power and sudden acceleration, according to CCTV's report.
The Wolfsburg-based manufacturer has been aware of issues with the system since around May last year.
Volkswagen has sold almost a million cars in China with the direct-shift gearbox system and only a "few hundred" had faults that prompted driver feedback, according to a company spokesman.