Readers are polarised over new rules on the frequency of WoFs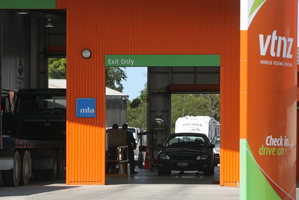 As the government announced changes to New Zealand's Warrant of Fitness system, as first revealed by Driven in May 2012, readers greeted the shake-up with a mixed response.
Under the changes announced on Sunday, future WoF rules will require no safety checks for a vehicle's first three years, annual checks for those between three and 13 years old, and six-monthly checks after that.
The changes were planned to lower the compliance costs of the warrant, vehicle registration and licensing systems.
The motoring industry has also had a mixed response to the changes, with the Motor Trade Association and Vehicle Testing NZ against them, and the Automobile Association and the Motor Industry Association in favour.
Driven readers say:
"For new and near-new vehicles, a longer period between checks would be good. The WoF check is far better than drivers relying on their own judgment about their car's mechanical condition. That's a scary prospect. The registration has long been exploited as a means of gouging the public's purse.
Governments have unilaterally loaded ACC taxation on to it. If that stays, a graduated scale is needed, like insurance premiums, which are matched to the driver's risk." - Richard
"New cars are not paragons of virtue. Many items critical to road safety can be compromised from the moment a car goes on the road. Many owners have no technical knowledge. That's the purpose of the WoF. Why do you think air transport is so safe? Regular checks and maintenance. This is a disaster waiting to happen." - David
"There are many variables that impact on how much a car has changed since the last inspection. I'm in favour of a two-year interval from new until four years, but there should be a mileage component, as some commercial vehicles do 70,000km a year. Also, we don't get particularly good compliance within the current regime where 'it's the owner's responsibility to maintain the vehicle to WoF standards at all times." - Phil
"The move to a two-year warrant in the first six years and yearly for older vehicles is logical. Cars are better built now with longer service intervals. The warrant industry's complaint about lost revenue is irrelevant. Shorter queues at VTNZ would be great. WoF changes should be coupled with bigger spot fines for non-compliant vehicles." - Des
"As the former officer in charge of a police serious crash unit, I can say that in 21 years of investigating fatal crashes I uncovered only a handful of times where the state of the vehicle contributed to the crash. These were caused by ignorant attitudes and lack of maintenance, where the owners had no intention of complying with WoF requirements. The rules for the masses are governed by the failings of non-compliant idiots. Deal with them." - Sandy
What do you think?