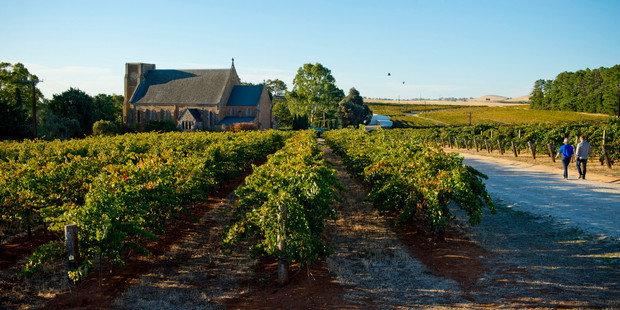 We all know about Barossa and its big, bold shiraz; the famous Penfolds Grange and Melbourne's terrific foodie scene. But what about those lesser-known Australian food and wine gems?
Here are four of my favourites, discovered during trips to Sydney and South Australia:
Skillogalee
Trevarrick Rd, Clare Valley, South Australia
Skillogalee riesling is simply spectacular - zingy citrus flavours with a lingering crisp, dry finish. It's available online here from redwhitecellar.co.nz but I can highly recommend heading to Clare Valley, 90 minutes north of Adelaide, to try it in situ. Stay a night or two as well - Skillogalee's luxury quarters and vineyard restaurant are as top-notch as their wines.
Tiger Mottle espresso deluxe
248 Glenmore Rd, Five Ways, Paddington, Sydney
There are three great reasons to call this place home during your next Sydney visit: the city's best coffee (they use the double ristretto technique to make their coffee, which means it packs a punch), terrific food (crumpets with boysenberry butter and toffeed apple, anyone?) and vinyl. Yes, vinyl. So you can eat and drink while listening to great music. Don't miss the cafe's signature drink, the maple mottle - double ristretto over double cream and a shot of maple syrup, laced with chilli and dark chocolate shavings. Yum.
Sevenhill
College Rd, Sevenhill, South Australia
Sevenhill was established by the Jesuits in 1851 to produce sacramental wine. They still produce it today for religious communities in Australia and Asia, bound by Vatican winemaking rules, but it is their range of table wines that have won acclaim, including their riesling and shiraz. A visit to the Sevenhill winery is a must if you're heading to South Australia. You can tour the winemaking operation, the 148-year-old church and the underground crypt, and of course try a wine or two. Or follow the spectacular 35km Riesling Trail on bike or foot.
Bodhi Restaurant
2-4 College St, Sydney.
If you live in Sydney or its surrounds you're likely to know about this great spot that serves vegan yum cha - it's popular with vegetarians and meat-lovers alike. But if you're not a local or at least a regular visitor to Sydney, it may not be on your radar. Make sure you include it in your plans the next time you head there: it's terrific. It's Buddhist vegan food, largely tofu and soy, crafted by the talented chefs to resemble the look and taste of the usual meat and seafood offerings. We know people who make it their first stop after dropping their bags at the hotel.