Melbourne's Mornington Peninsula is an amazing place to see by bike with an audio guide — you can hear about the rich history while you take in the spectacular sights, writes Rachel Grunwell.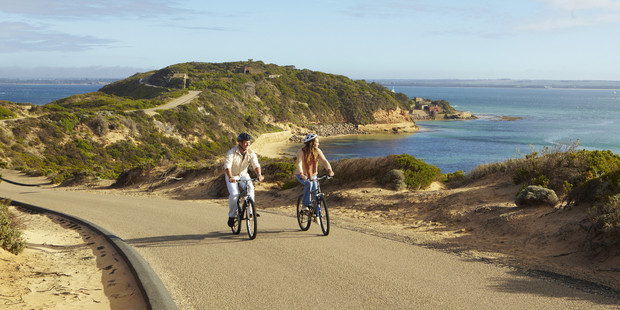 I'm cycling at pace through the depths of Melbourne's Point Nepean National Park when I see it, and suddenly screech on the brakes so hard I almost fling myself over the handlebars.
My heat races. I'm wide-eyed. I freeze.
But then I realise the beast that stands before me is doing the same, more afraid of me than I am of it.
The "it" I'm referring to is one hell of a giant kanga. Heck, it's the same height as moi (I guess that isn't that hard).
But before I have the time to scare it away by saying something like "roo burger" (or scream), the animal turns and quietly, shyly, hops away.
I'm light-headed with relief. I don't recall reading in any guide about what to do if I encounter a roo. I'm only used to seeing the animals through a fence at Auckland Zoo, not sharing a cycle path with one of them in the wild.
But if I was an Aussie, I wouldn't have freaked. I would've known the unofficial symbol of Australia are strict herbivores; It would never have considered me as meat - just a nuisance.
Later I feel gutted that I didn't have my camera out to capture it. I missed the moment and my kangaroo story remains undocumented. Mates ask "how big was it really?" And they look at me like I'm telling a "I really did catch a big fish'' kind of story.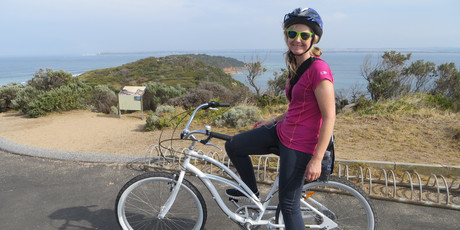 Later on, I feel like that unexpected natural encounter was among the wonderful highlights of my BayPlay bike ride. I wasn't as lucky as other visitors to the area though who sometimes also see bottlenose dolphins out at sea or Australian fur seals playing on rocks, or beautiful bird life. But I did see some other incredible sights and now I know why BayPlay is a multi award-winning adventure tourism company.
BayPlay offers adventure experiences (and accommodation if you want it) including snorkelling, kayaking, horse riding, diving, walking and cycling trips around Mornington Peninsula, roughly an hour from Melbourne city.
I chose the cycle trip (with an audio guide via an iPod) to explore the area. So while I have the wind through my hair, I learn about the history here and see sights like the old Quarantine Station, which dates back to the 19th century. This place used to house people suffering from dangerous and contagious diseases of the time and it feels haunted by the ghosts of those who have passed.
I hop off my bike to explore tunnels that were used during the first and second world wars and to take in stunning views from lookout points around Port Phillip Bay. The bush, seaside, historical sights, and scenery make for a memorable day. And I love doing it at all at my own speed. For three hours I lose myself in this paradise. It's one of the prettiest spots I've ever experienced.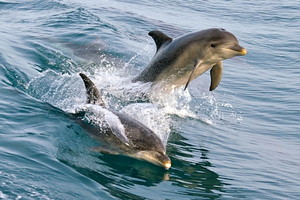 I'll be back again one day, I loved it so much. But next time I'll have my camera at the ready for, hopefully, even more special sights ...
Handy to know:
BayPlay headquarters is at 3755 Point Nepean Rd, Portsea.
Bicycle hire (they're new and groovy retro bikes that are easy to ride) through BayPlay is $20 for 2hrs, $30 for 4hrs, or $40 for all day.
BayPlay also caters for things like surfing, dolphin swims, SUPs and boogie board hire, snorkelling and kayaking and does guided bush tours and more.
For more ideas on what to do in the city visit playmelbourne.co.nz.
A great way to fly to Melbourne: Air New Zealand flies non-stop to Melbourne from Auckland, Wellington, Christchurch and Queenstown offering four different in-flight Economy product choices including; Seat, Seat + Bag, The Works and Works Deluxe. Business class is also available from Auckland. Connections are available from Air New Zealand's other domestic ports and with partner airline Virgin Australia on non-stop flights from Dunedin.

Something for everyone
Sniff, sip and sample your way around Mornington Peninsula's 50-plus boutique cellar doors for unexpected experiences, new friends and delicious winery meals. Several fine dining restaurants are located at wineries and vineyards such as Ten Minutes by Tractor, Paringa Estate, T'gallant Winery, Montalto Winery and Port Phillip Estate - these are a must-visit to sample the chardonnays and pinot noirs the region is renowned for.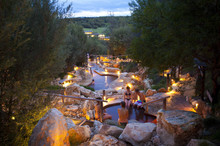 The Mornington Peninsula is also known as the "Cups'' for its proliferation of superb golf courses - 19 within a 30km radius of each other. Golf tourists are spoilt for choice and Moonah Links, The Dunes and The National are three not to be missed.
Restore balance to your life with the peninsula's pure sea air, serene gardens, luxurious day spas and Victoria's only naturally heated thermal springs. Don't miss the naturally heated and healing mineral waters of the Peninsula Hot Springs - Australia's first geothermal resort.
Drop in to the public pools to get a taste of the experience, then treat yourself to a soothing session in a private outdoor mineral spring bath.
Fly there with: Air New Zealand.
Explore more at: myaustraliapassion.co.nz.
Rachel Grunwell travelled to Melbourne courtesy of Tourism Victoria.